Services Help Patients Manage Depression and Anxiety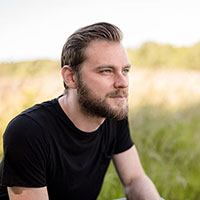 Updated July 25, 2023: Two new services being offered at Wheeler's Hartford and New Britain community health centers will help patients find relief from symptoms of depression and anxiety.
Spravato® therapy, a new, highly effective treatment for patients suffering with persistent depression, is now available at Wheeler's Family Health & Wellness Center in Hartford. Patients are treated under the supervision of our Psychiatric Medical Director in a suite designed specifically for this service. Spravato® (Esketamine) is the first FDA-approved prescription nasal spray for adults with moderate to severe treatment-resistant depression.
Wheeler's Family Health & Wellness Center at 40 Hart Street, New Britain, is now accepting referrals for Transcranial Magnetic Stimulation (TMS), a novel and effective specialty behavioral health treatment to be offered at this location in Spring 2023. TMS is a highly effective, noninvasive procedure that uses magnetic fields to activate regions in the brain which have decreased activity in patients with depression. It is also extremely effective for patients with anxiety disorders including OCD and requires no medication.
To learn more, call Wheeler's Navigation Center at 860.793.3500.