Remembering Mary Fran and Peter Libassi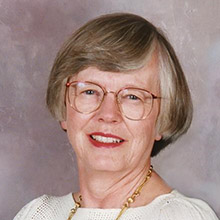 On June 21, the Libassi family announced the passing of Mary Fran Libassi, who was predeceased in the fall of 2022 by her husband, Peter. The Libassis were deeply responsible for Wheeler's success through a variety of strategically vital roles.
From Mary Fran's obituary:
"After receiving her second masters Mary Frances went into case work before joining the faculty at The School of Social Work in 1980. In addition to teaching one of her greatest joys was working with graduate students one on one during their field placements at a variety of community agencies across the state. She served on various faculty committees including chairing the Casework Sequence Department and the Health Substantive Area Committee. She was involved in curriculum development of two new courses and various seminars while at the university. She wrote numerous grant proposals, one with the National Institute of Mental Health that awarded stipends to graduate students at the university. One of her most exciting projects was when as coordinator for the Council on Social Work Education she piloted a curriculum project on the use of medication with clients, this resulted in three satellite broadcasts on psychopharmacology to schools of social work across the country.
While on sabbatical she worked with the Department of Mental Health to integrate behavioral health with primary care and to transition social work services from institutions to the community. She also became very active at Wheeler Clinic, both as an educator of numerous masters' level field placement students form the School of Social Work and as a member of the Board of Trustees for fourteen years. She served a total of ten years as chair of the Planning Committee during the development of the first long range plan, as well as three years as chairman of the board. While there she worked with clinic leaders to develop an education fund that not only provided stipends for social work students but provided funds for continuing education for the social work staff."
We asked Wheeler's leaders, past and present, for their perspectives on this remarkable couple.

SUSAN WALKAMA, LCSW, FORMER PRESIDENT AND CHIEF EXECUTIVE OFFICER, WHEELER
"It was my privilege to know Mary Fran Libassi. Mary Fran envisioned a social worker's role in multidisciplinary care integration long before health care systems began to move in that direction. She was delighted to experience Wheeler's transformation to whole person health care and encouraged and supported these changes every step of the way. When we opened our first major health center location, she said to me "this is JUST WONDERFUL!" I will always remember and be grateful for her whole hearted support, her kindness, and generosity."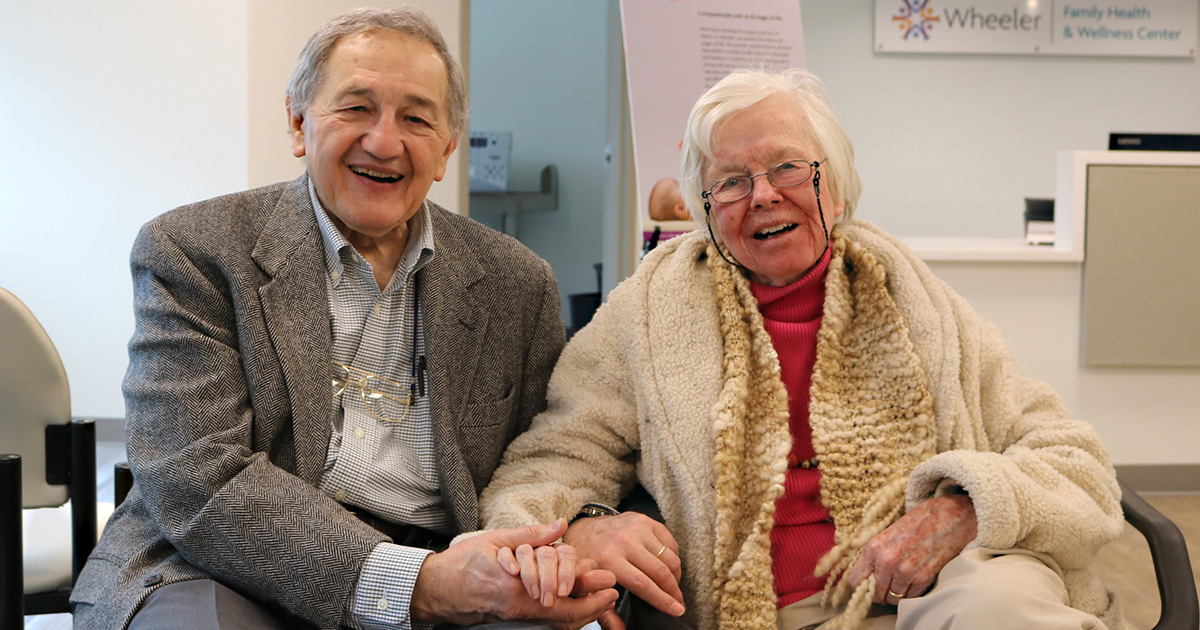 Mary Hess, FORMER director of research and development, WHEELER.
"It has been my great good fortune to have worked with Mary Fran Libassi in many capacities and to have been enriched by her friendship over more than 40 years. During her leadership on the Wheeler Board of Trustees and key committees, the organization developed its approach to strategic planning that laid the foundation for today's growth and success.
One very happy memory I have is of Mary Fran at the podium before a large group of board members, staff, donors, and friends as she presided over the clinic's celebration of its first 25 years.
As professor at the UConn School of Social Work, Mary Fran encouraged internship placements at Wheeler, and as a field work supervisor, she nurtured countless graduate students in their careers in the field. Mary Fran established a fund at Wheeler to provide stipends for social work students as well as training assistance for clinical staff. In later years, she and Peter established an important fund at the clinic to foster innovation.
Mary Fran's devotion to Wheeler was decades-long; as a friend, her wisdom, kindness, and generosity were boundless. Her entire life was a gift of service to others."
"Our friend Peter Libassi, who died in September 2022, had a storied career in law, business and philanthropy. As head of civil rights in the U. S. Department of Health, Education, and Welfare, he and his staff implemented the regulations that desegregated America's hospitals virtually overnight in 1967. As a Travelers Vice President, Peter oversaw the Travelers Foundation and worked with UConn to create the Travelers Center on Aging at the School of Medicine. He helped found Triage, now Connecticut Community Care, whose pioneering model of home care for income-eligible seniors and disabled has become the national standard. He served as Dean of the Barney School of Business at the University of Hartford. In retirement, he worked with major Hartford corporations to create the Children's Fund of Connecticut and the Child Health and Development Fund (CHDI). CHDI's first project was a collaboration with Wheeler, the Training Program in Child Development that the clinic ran from 1998-2006. Peter was one of the most brilliant men I've ever met, but also the most other-centered. There was never a lunch or dinner out with Peter and Mary Fran when, by the end, Peter hadn't elicited the life story of the waiter or the chef."
DENNIS KEENAN, FORMER EXECUTIVE DIRECTOR, WHEELER
"Wheeler has had a history of competent, caring Board members. Mary Fran was certainly among that group. She displayed great concern for both the staff and the clients we served. Her long history in human services provided us with an expertise, always quietly expressed, that we greatly valued. Mary Fran will be missed by all who knew her."
SABRINA TROCCHI, PhD, MPA, President and Chief Executive OFFICER, Wheeler
"The Libassis were dear friends and visionary advocates of Wheeler. Through their personal work on our Board of Trustees, their peerless role as advisors for our future, or their extremely generous and historic philanthropic investment in our mission, we stand on their shoulders every day, in all that we do.
Through the Libassi Innovation Fund here, we have allowed staff-created ideas to bloom, from alternative medicine to new LGBTQIA+ services, better support for our patients throughout their care, and more. They understood and supported the idea of intelligent risk-taking in our work, and we have seen the results. Their past support of staff development set us apart in the state, and we are certainly better today because of them. Social workers influenced by the Libassis provide care in every corner of Connecticut, and beyond. On a personal note, every encounter I had with Peter and Mary Fran found them to be warm, personable, intellectually curious, and to the very last, always interested in what Wheeler was doing and how the field was developing.
They both were giants in their own ways, and together they were an unbeatable couple to make our state, and the lives of countless people, better. There is not another pair like them, nor do I imagine there could be, and we are all poorer today with their loss."