Hispanic Heritage Month Visibility Campaign: Luis Perez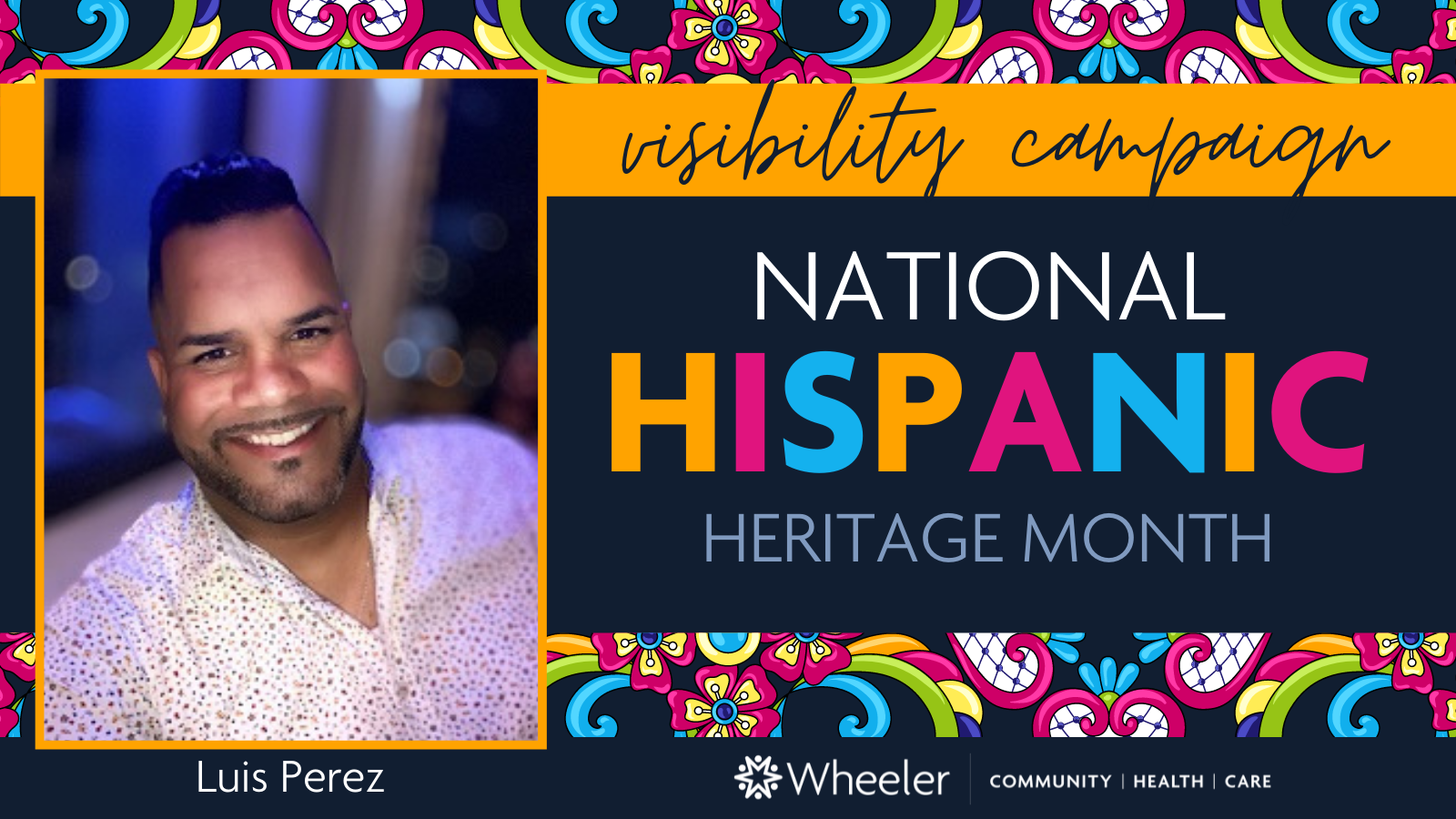 September 15-October 15 is Hispanic Heritage Month, an opportunity for us to continue our Visibility Campaign series and revisit our commitment to diversity, equity, and inclusion. This month we will increase visibility of our Hispanic staff. Today's spotlight goes to Luis Perez.
Luis has been with Wheeler for a year now as a bilingual community health outreach worker. Prior to working for Wheeler, Luis worked in the human services field for eight years, specifically in group homes and day programs.
What are the most significant challenges that Hispanic and Latino communities are facing today? As a Latino, I feel that the Latino community is discriminated upon based on language barriers, - resulting in a huge lack of resources within the community. Because of the lack of resources based on language barriers, Latino's are not receiving the proper services every human requires to properly live life, including food, clothing, medical, housing, and transportation.
Thank you, Luis, for sharing today!