COVID-19 Booster Clinics for the Public Offered on February 23 at Two Locations in Bristol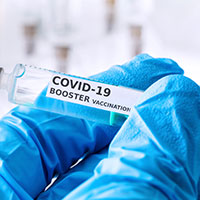 Two COVID-19 booster shot clinics will be offered to the public in Bristol on February 23, 2023. No appointment or referral is needed, and insurance cards and IDs are recommended.
---
The clinics are offered through Wheeler's Mobile Family Health & Wellness Center at the following locations:
The Agape House, Inc., 9 am to noon
43 School Street
Bristol, CT
Brian's Angels, 12:30 pm to 2pm
99 Summer Street
Bristol, CT
---
The February 23 clinics are made possible by a grant to Wheeler from the U.S. Department of Health and Human Services (HHS), through the Health Resources and Services Administration (HRSA).