$2M Grant Supports Addiction, Mental Health Treatment for Individuals Following Incarceration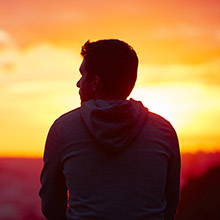 A five-year, $2-million federal grant will help individuals with behavioral health and substance use disorders returning to their communities in central Connecticut after incarceration.
On July 19, the Department of Health and Human Services (HHS), through its Substance Abuse and Mental Health Services Administration (SAMHSA), announced 34 awards totaling up to $13.6 million.
Wheeler is the only award recipient in New England.

The program expands substance use disorder (SUD) treatment and related recovery and reentry services to sentenced adults in the criminal justice system who have SUDs and/or co-occurring substance use and mental disorders—adults who are returning to their families and community following a period of incarceration in state and local facilities including prisons, jails, or detention centers.

The Wheeler Adult Reentry Program will improve both access to health care and treatment outcomes, as well as ease community reintegration through culturally appropriate intensive care management, trauma-informed treatment, and linkages to whole-person health services at Wheeler's community health centers. Services will include primary care, medication for substance use disorder, mental health, dental, nurse care management, peer engagement, and more. Wheeler will collaborate closely with corrections, parole, probation, and other agencies to reduce recidivism and improve outcomes.

The program aims to serve approximately 300 people supervised in the community under the division of parole and community services, as well as those scheduled for release from York, Cybulski, Robinson, and Osborn Correctional Institutions.

"We know that there's a pressing need for effective care for people reentering their communities following incarceration, with upwards of 80 percent requiring mental health or substance use disorder treatment," says Sabrina Trocchi, PhD, MPA, president and chief executive officer of Wheeler. "Wheeler is uniquely positioned to serve these individuals, with 55 years of effective mental health services, connections to our federally qualified health centers, and decades of close partnership with the state's community justice organizations."
Along with improved health outcomes, Wheeler will focus on engaging individuals in recidivism-reducing community recovery supports/resources that promote education, empowerment, self-sufficiency, and skills to support prosocial behaviors.
"From our past work helping individuals transition back into the community, we know the difference we can make in someone's life, and we know we can do it well," says Heather Arduini, LMFT, director of behavioral health in New Britain, who will oversee the program for Wheeler. "We are able to offer individuals everything under one roof, from primary care to behavioral health to medications for substance use disorders, and more. It is so important to provide whole-person care, all right here."
Wheeler Family Health & Wellness Centers
Wheeler's Family Health & Wellness Centers in Bristol, Hartford, New Britain, Plainville, and Waterbury are community health centers that provide medical and dental care for the whole family, as well as behavioral health care and referral and linkages to specialty services.
Wheeler's Health & Wellness Centers in Hartford, Bristol, and New Britain are funded in part by the Health Resources and Services Administration (HRSA), an operating division of the U.S. Department of Health and Human Services.
Wheeler is a Health Center Program grantee under 42 U.S.C. 254b and a deemed Public Health Service employee under 42 U.S.C. 233(g)-(n).
Medicaid, Medicare, and commercial health insurance welcome. No patient will be denied health care services due to an individual's inability to pay for services.
Wheeler
Wheeler provides comprehensive solutions that address complex health issues, providing individuals, families, and communities with accessible, innovative care that encourages recovery, health, and growth at all stages of life. Our integrated approach to primary and behavioral health, education, and recovery creates measurable results, positive outcomes, and hopeful tomorrows for more than 50,000 individuals across Connecticut each year.