A Better Future through Wheeler's Bettor Choice Gambling Program: David's Story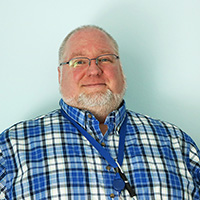 The recovery process is often filled with pivotal moments. For David Pogg— a recovering gambler for 20 years and a peer counselor for Wheeler's Bettor Choice Gambling Treatment Program— one of those pivotal moments came during a walk on Hartford's Charter Oak Bridge in a storm. David was on his way to treatment through Wheeler's Bettor Choice program, located at that time on Farmington Avenue in Hartford.
"During this phase of my recovery, I often walked over the bridge from East Hartford into the city," David recalled. "This particular day was a tough one, and while walking, I seriously contemplated my own demise with the icy-cold Connecticut River just below. I had a choice at that moment."
The Prompt for Treatment
David's gambling addiction took firm hold when he was just seven years old. He and his parents often visited the dog track in Plainfield, Connecticut. As he grew older, his gambling activities escalated, and by the late 1990s, he was charged with a $32,000 lottery ticket theft from a South Windsor gas station that he managed.
"The police officer at the scene told me that I had a gambling problem and advised me to call 2-1-1-," he remembered. It was a Friday before a long Memorial Day weekend. "I made the call, and within two hours, a clinician from Wheeler's program, returned my call."
Wheeler's Bettor Choice Gambling Treatment Program, funded by the Connecticut Department of Mental Health and Addiction Services, helps individuals and families cope and recover from problem gambling. Treatment may include individual, group, marital and/or family therapy. Financial and peer counseling are also available. Individualized treatment plans are developed to meet specific needs and are designed to help individuals find hope, regain self-esteem, stop or reduce gambling, develop healthy relationships and more.
Facing Consequences
While in treatment, David tried to make restitution for the gas station theft according to the orders of the court. "I didn't think I'd do jail time," he said. "But the terms of the monthly payback amount changed. Even though I held down two part-time jobs, I was no longer able to make payments."
Two years later, David went to jail for the theft for two years. Following his incarceration, he entered a half-way house and then re-entered Wheeler's Bettor Choice program and resumed his work with his clinician and the Wheeler team. "When I got out, I knew it wasn't going to be easy. Mine was a straight-up money crime," he said. "It was difficult to find work with this kind of offense on my record."
Eventually, David got a job in a kitchen at a Hartford restaurant. He also held positions in retail management and car sales.
Recovery is Possible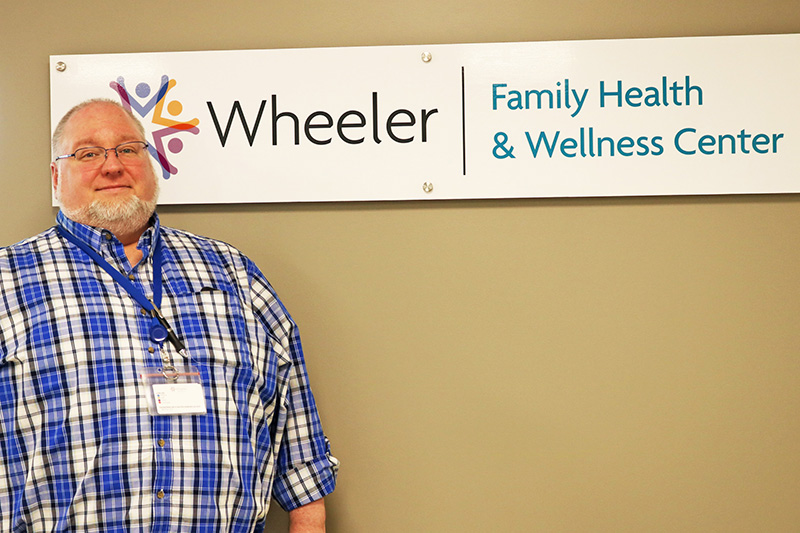 Today, David works as a full-time transitional case manager for InterCommunity, and as a part-time peer counselor for the Bettor Choice Gambling Treatment program, located at Wheeler's Family Health & Wellness Center at 43 Woodland Street in Hartford. The Wheeler program serves individuals from Hartford and surrounding communities in central Connecticut.
David loves what he does and has unique insight into the challenges that his clients face.
"As a recovering gambler, I know and understand the struggles of the individuals we serve and the impact of their addiction on their family members and loved one," he said. "There is life after this, though. There will be legal issues, potentially jail time, but it's possible to recover. It's possible to go on to lead a productive life.
"The first step is admitting to the problem and then to engage in treatment," he said. "There is no doubt in my mind that if it was not for Wheeler, I would not be here today."