The Academy
Download as PDF
Download a brochure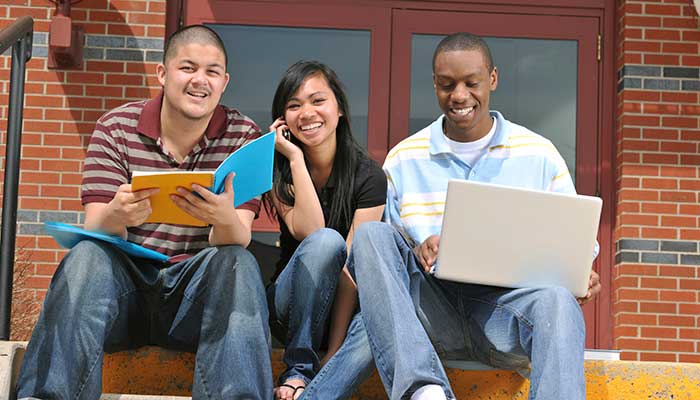 The Academy provides a specialized learning environment for high school and transition-aged students. The program offers Wheeler's therapeutic-education model in a smaller school environment. Small group instruction, individualized programming that builds on each student's learning style and a range of clinical services are offered to meet students' needs in one setting.
---
"The success he acquired towards becoming a confident, competent and capable young man is humbling. I could not have asked for more."
-Parent of student attending Wheeler's Academy
---
The Wheeler Difference

Supported by an array of clinical services, a wide range of innovative and supportive instructional approaches help students engage in academics, build confidence and move forward in their learning.

A low 3:1 student/teacher ratio ensures students receive the attention and support they need.
An innovative co-teacher model pairs special education teachers and regular education teachers to off engaging and individualized instruction in most content areas.
A broad range of enrichment activities, including art, music, physical education, pre-vocational programming, and life skills, helps round out the academic experience.
Individual and group therapies are provided by experienced clinicians trained in a range of therapeutic, speech and/or occupational therapy approaches designed to address mental health, behavioral and other challenges from a transdisciplinary and trauma-informed perspective.
---
A Coordinated, Integrated Approach
A transdisciplinary team approach that includes a full continuum of educational, mental health, psychiatry, speech, occupational therapy and health and wellness services in one location
Specialized programming, such as community-based learning and transition services
Close coordination with home school districts and families to ensure that students' success is put first
Short-term diagnostic placements and multidisciplinary evaluations to provide an individualized assessment of student needs
Neurofeedback and biofeedback to assist with non-medication-based approaches to address issues related to stress, anxiety, trauma and ADHD symptoms
Linkages with other programs offered across the Wheeler continuum