Substance Abuse Care Facilitation
Download a PDF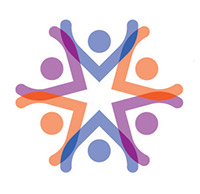 The Substance Abuse Care Facilitation (SACF) program is designed to engage and coordinate care for adults with multiple complex needs who require both behavioral health and medical health care services.
Substance abuse care facilitators at the Wheeler Health & Wellness Centers assist eligible adults with engagement in behavioral health and primary care services, care coordination, linkage with services and supportive health education.
Program staff also work collaboratively with hospital emergency departments and other community-based providers to identify individuals who can be referred to – and engaged in – services at Wheeler's Health & Wellness Centers to help divert unnecessary emergency department admissions.

Eligibility

Individuals must meet criteria for a substance abuse diagnosis and be at least 18 years of age.
Individuals must meet criteria for outpatient or intensive outpatient behavioral health services.
Individuals must meet some additional requirements, including:

A chronic and complex co-morbid behavioral health diagnosis.
Having medical needs and having identified a need for primary care medical services.
Having had multiple inpatient hospitalizations or frequent hospital ER visits in the past year, or multiple unsuccessful attempts engaging in outpatient services.
Having multiple obstacles to engaging in care, including a lack of transportation, insurance, lack of sober supports and recovery plan, legal problems, or housing.
A need for care coordination among multiple service providers.
Benefiting from monitoring during initial engagement in treatment and at points of crisis and transition.
A risk of decompensating if additional support is not provided.
Locations

10 North Main St.
Bristol, CT 06010
43 Woodland Street
Hartford, CT 06105
Funding Source
Connecticut Department of Mental Health and Addiction Services