Multisystemic Therapy-Intimate Partner Violence (MST-IPV)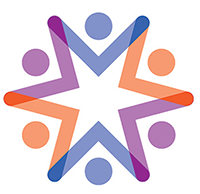 Download a PDF
Wheeler Clinic's Multisystemic Therapy-Intimate Partner Violence (MST-IPV) program provides intensive in-home family and community- based treatment to families who are involved with the Department of Children and Families (DCF) due to the physical abuse and/or neglect of a child/children in the family and the presence of intimate partner violence (IPV) within the family.
The program serves families with children and youth who:
Are involved with DCF due to the physical abuse and/or neglect of the children in the family as well as the impact of IPV within the family
Have a caregiver in the home who also is experiencing IPV, which affects the safety and well-­being of the caregiver and children in the home
Had a new report of physical abuse and/or neglect in the last 180 days
SERVICE HIGHLIGHTS
A family safety plan that is individualized for each family
An analysis of abuse/neglect and IPV incidents to inform service planning and treatment interventions
Treatment of all family members' mental and physical health needs, including Post-Traumatic Stress Disorder, which can interfere with parenting
Evidence-based substance abuse treatment where indicated
Research-supported couples interventions to eliminate IPV for those who want to stay together
Interventions to help adults peacefully co-parent their children
Interventions to help parents address the impact of past abuse, neglect and witnessing IPV on the children and promote healing for the family
Anger management training and communication skill building
Assistance with housing, employment and budget management
24-hour emergency and crisis intervention services and, if needed, referral to local emergency mobile psychiatric services
We serve families adolescents and their families in:
Avon, Berlin, Bristol, Burlington, Canton, Farmington, New Britain, Newington, Plainville, Plymouth, Rocky Hill, Simsbury, Southington and Wethersfield.
Location
75 North Mountain Road
New Britain, CT 06053
Families are referred to this program by the Connecticut Department of Children and Families.
Funding Source
Connecticut Department of Children and Families
For general program information, contact: Susan Schneider, LCSW, Director of Community-based Programs, 860.793.7263