Multidimensional Family Therapy (MDFT-ATM)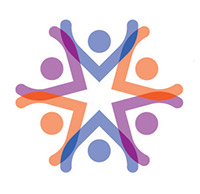 Multidimensional Family Therapy ASSERT Treatment Model (MDFT-ATM) is an innovative and evidence-based, intensive in-home treatment program for adolescents and young adults ages 16-21 presenting with substance use issues, including opioid misuse, oppositional behavior, and family conflict. The MDFT-ATM team provides clinical interventions and strategies, coupled with connecting the youth to services in the community, collaborating with internal and external providers such as court and probation, DCF, school staff, and medical providers, and addressing education or employment needs as needed.
The MDFT-ATM team can also support clients between the ages of 16-21 years old by connecting them to Medication Assisted Treatment (MAT) services for opioid and alcohol misuse, including methadone, Suboxone, and Vivitrol, through Wheeler Clinic's Family Health & Wellness Centers, or an outside provider, if requested, to assist with treatment. The MDFT Team works with the client and their family or significant relationships for approximately six to eight months, and provides Recovery Management Checkups and Support (RMCS) services for up to one year after discharge. RMCS allows the MDFT-ATM team to check in with the client following discharge from the program to help taper off of services or re-engage in booster sessions if needed, and connect the client to treatment, meetings or services to assist in managing their support system and positive activities, and further support their recovery.
Our Program:
Helps adolescents and young adults understand the connection between drug use, criminal behavior, and mental health
Helps adolescents and young adults acquire skills that enhance positive peer relations, healthy self-esteem, connection to school or job and community activities, increased independence, and an emotional connection to family members
Increases support network engagement by:
Helping families or other supportive individuals learn and apply skills that improve their relationship with their loved one
Increase knowledge of successful parenting or relationship practices
Improve day-to-day and intimate communication
Provides crisis intervention 24 hours a day, 7 days a week
We serve youth and their families in:
Avon, Berlin, Bristol, Burlington, Canton, Farmington, Meriden, New Britain, Newington, Plainville, Rocky Hill, Simsbury, Southington, Terryville, Wallingford, and Wethersfield.
Contact:
For information or to make an appointment, call Kati White, LCSW, MDFT New Britain Program Manager at 860.716.1520.
Referrals can be completed by anyone concerned about a friend or family member and do not need to be DCF or probation involved.
Locations
74 East Street
Plainville, CT 06062
Funding Source
Connecticut Department of Children and Families