In-home Family Training Program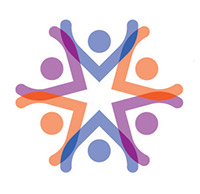 This intensive in-home program serves school-aged children, ages 3 to 21, who are involved with the Department of Developmental Services. The program provides behavioral assessment, training and support for parents and family members; brief, home-based family counseling, service coordination and connections to resources in the community.
The programs is designed to:
Stabilize the child's behavior and enhance parents' or caregivers' ability to manage challenging situations at home
Decrease or eliminate target behaviors
Keep children in the home or community setting
Divert emergency room visits and prevent hospitalization
Help the family develop a crisis management or safety plan
Build on family systems, strengths and supports
Offer psychiatric assessment or medication management as needed
Assist the child in gaining and developing more control over his or her emotional responses
We serve children and their families in Greater Hartford.
Children and families are referred to this program by the Connecticut Department of Developmental Services.
Locations
74 East Street
Plainville, CT 06062
200 W. Center Street
Building C, Suite C-2-6
Manchester, CT 06040
Funding Source
Connecticut Department of Developmental Services