Family and Community Ties Foster Care Program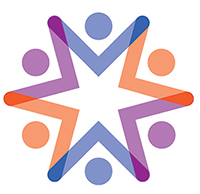 Wheeler's Family and Community Ties Foster Care program provides enhanced in-home support to foster families. The program primarily serves children between the ages of 6 through 17, coming out of group homes, safe homes, or residential treatment settings, who are in need of an intensive level of foster care and wraparound services.
The program offers foster families training and ongoing support to help them provide a structured and nurturing environment to children who have been removed from their homes due to abuse and/or neglect, or who may be experiencing symptoms related to trauma, loss and other behavioral health concerns.
Training and Support for Foster Families
Foster families are trained by program staff around the needs of children in care prior to child placement and are considered part of the professional team. Careful attention is given to matching children with families that will best be able to meet their unique needs.
The program provides comprehensive support service to foster families,
including:
24/7 on-call response by foster care staff
Respite care
Regular in-home support with clinically trained staff
Ongoing training and parenting education to help foster parents understand and meet the unique needs of the child in their care
We serve families in Greater Waterbury, Torrington and Danbury.
Family and Community Ties Foster Care Office Location
88 East Street
Plainville, CT 06062
Funding Source
Connecticut Department of Children and Families