Caregiver Support Team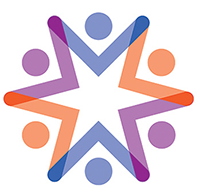 Wheeler's Caregiver Support Team supports Department of Children and Families (DCF)-licensed foster homes, with a focus on kinship families – biological relatives of a child or children in care. The program is designed to prevent – or minimize – disruption of a child's placement with a foster family by providing intensive in-home interventions to the child and family. The goals of the program are to foster stable placements; assess and respond to family needs; identify and cultivate strengths and supports within the family; and enhance parenting skills of both the kinship and biological family.
Our Approach
Wheeler's Caregiver Support Team provides caregivers with the support and tools they need to provide a safe and stable environment for the children in their care. Our team:
Connects families to tangible community, clinical and other supports to facilitate placement
Assists families in navigating the DCF system
Empowers families to understand and problem-solve around the impact of placement for all family members
Provides psycho-education to meet family needs
Assists in cultivating natural supports, connection to birth family, and permanency planning
Our team meets with the family at times, locations, and at the frequency that works best for each family. Our team is also available on-call 24 hours a day, 7 days a week to provide support.
We serve foster/adoptive and kinship families living in DCF Region 6, New Britain/Meriden:
Avon, Berlin, Bristol, Burlington, Canton, Farmington, Meriden, New Britain, Newington, Plainville, Plymouth, Rocky Hill, Simsbury. Southington, Wallingford, Wethersfield
Kinship and Core DCF families are referred by the Department of Children and Families Foster Adoptive Services Unit.
Location
74 East Street
Plainville, CT 06062

Funding Source
Connecticut Department of Children and Families