Care Management Program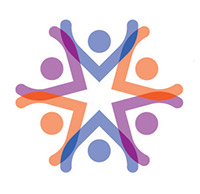 The Care Management Program supports adults with complex health care needs and mental health concerns to improve their overall health outcomes and promote wellness. The program helps individuals overcome barriers to care and creates health care communication linkages through integrated health care activities.
Our Services

Providing referrals to behavioral health and primary care services, care coordination, linkage with services and supportive health education
Coordinating complex medical needs and service providers, such as pharmacy and visiting nurses
Identifying providers and scheduling health services, such as dental and vision
Connecting with resources for employment as well as assisting with legal problems
Identifying barriers to care and assisting with plan to obtain transportation, insurance, housing and basic needs, such as clothing, food, and financial assistance
Identifying community resources available to support recovery including higher levels of care, such as inpatient care and detox treatment
Facilitating Freedom From Smoking™ classes for smoking cessation
Eligibility
The Care Management program serves adults, 18 years of age and older, with a behavioral health diagnosis, substance use disorder, co-morbid medical conditions, psychosocial barriers and other risk factors, including hospital emergency rooms visits and/or hospital admissions. Individuals receiving care management services must agree to be an active member of the treatment team.