Birth to Three
Download a PDF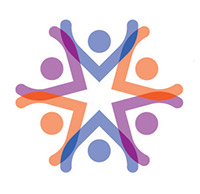 Wheeler's Birth to Three program, part of the Connecticut Birth to Three System, is a family-centered, strengths-based program that serves families with children under three years of age who have (or are at risk for) significant developmental delays or disabilities. The program works directly with young children to address these challenges using a team of highly trained specialists, and strengthens the capacity of families to meet the developmental and health-related needs of their infants and toddlers.

Our early childhood specialists work with each family to create an individualized plan based on unique concerns and priorities to promote their child's healthy development. This trans-disciplinary family coaching model may include early intervention visits by occupational therapists, physical therapists, speech-language pathologists, early childhood educators and/or mental health specialists.
The Birth to Three program is designed to ensure that all families have equal access to a coordinated program of comprehensive services and supports that foster collaborative partnerships; are family centered; occur in natural environments, including the home, school and community; and recognize current best practices in early intervention and are built upon mutual respect and choice.
We serve children and their families in:
Avon, Berlin, Bristol, Burlington, Canton, Farmington, New Britain,New Hartford, Plainville, Plymouth, Simsbury, Southington and West Hartford
Location
88 East Street
Plainville, CT 06062
Funding Source
The Connecticut Department of Developmental Services