Alternative in the Community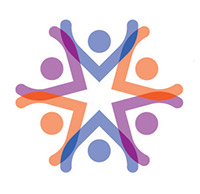 Wheeler Clinic's Alternative in the Community programs offer community-based intervention services for adults involved with the court or probation. The program uses a curriculum-driven, evidence-based model designed to assess the needs of each individual and reduce their involvement in the criminal justice system. Services include:
Substance abuse intervention
Skill building
Job development and placement
Case management
Educational, basic needs and vocational supports
Gender-responsive programming
We serve adults in:
Berlin, Bristol, Burlington, Cheshire, Chester, Clinton, Cromwell, Deep River, Durham, East Granby, East Haddam, East Windsor, Enfield, Essex, Granby, Haddam, Killingworth, Meriden, Middlefield, Middletown, New Britain, Newington, Old Saybrook, Plainville, Plymouth, Portland, Prospect, Rocky Hill, Simsbury, Southington, Suffield, Wallingford, Westbrook, Wethersfield, Windsor and Windsor Locks.
Adults in this program are referred by the Office of Adult Probation or the court.
Achieving Results
Wheeler's Meriden, Middletown and New Britain AICs surpassed employment goals in 2015. The following outcomes are part of Wheeler's Outcomes in Care 2015 report. A comprehensive set of outcome data is available in the report.

Additionally, in FY 2015, all four Wheeler AIC programs achieved group completion goals in Reasoning and Rehabilitation (R&R) and Treating Alcohol and Dependence (TAD) groups. The Middletown and New Britain AICs also achieved Employment Skills Group (ESG) group completion goals in 2015.