Recovery from Addiction is Always Possible
Wheeler offers an extensive continuum of substance use disorder treatment and intervention services, including medication-assisted treatment for opioid and alcohol addiction. A comprehensive array of addiction services offers a flexible combination of in-home, outpatient and family intervention programs that serve the needs of thousands of individuals annually.
Call our Navigation Center at 860-793-3500 to learn more.
Our Stories

Recovery from addiction is always possible. Learn more about how peer support and medication-assisted treatment helps individuals realize a healthier tomorrow.
Hear from Rod, who is receiving primary care and addiction services from our Family Health & Wellness Centers.
"People are dying. And I don't want to be a statistic."
Hear from our peer counselor Stephanie below, as well as learn more from several individuals she's worked with as well, like Jaie and Robert.

---
A Better Future through Wheeler's Bettor Choice Gambling Program: David's Story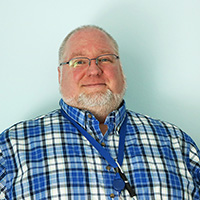 The recovery process is often filled with pivotal moments. For David Pogg— a recovering gambler for 20 years and a peer counselor for Wheeler's Bettor Choice Gambling Treatment Program— one of those pivotal moments came during a walk on Hartford's Charter Oak Bridge in a storm. David was on his way to treatment through Wheeler's Bettor Choice program, located at that time on Farmington Avenue in Hartford.
"During this phase of my recovery, I often walked over the bridge from East Hartford into the city," David recalled. "This particular day was a tough one, and while walking, I seriously contemplated my own demise with the icy-cold Connecticut River just below. I had a choice at that moment."
---
The Path to Acceptance - Robert's Story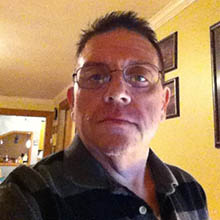 After six years of drinking and abusing prescription painkillers, Robert began services at Wheeler, where he received assistance getting insurance coverage and started intensive outpatient services, medication-assisted treatment for addiction, and group therapy.
"I'm so happy I don't have to live a lie. For the first time in a long time, I can walk the earth and be accepted for what I am. I go to groups in part so I can show others that I've done it, and I'm able to do it. It can happen to anyone. I want to be able to help the next guy. As far back as I can remember from childhood to now, for the first time in my life, I want to stay alive."
---
The Paths to Addiction and Recovery - Alicia's Story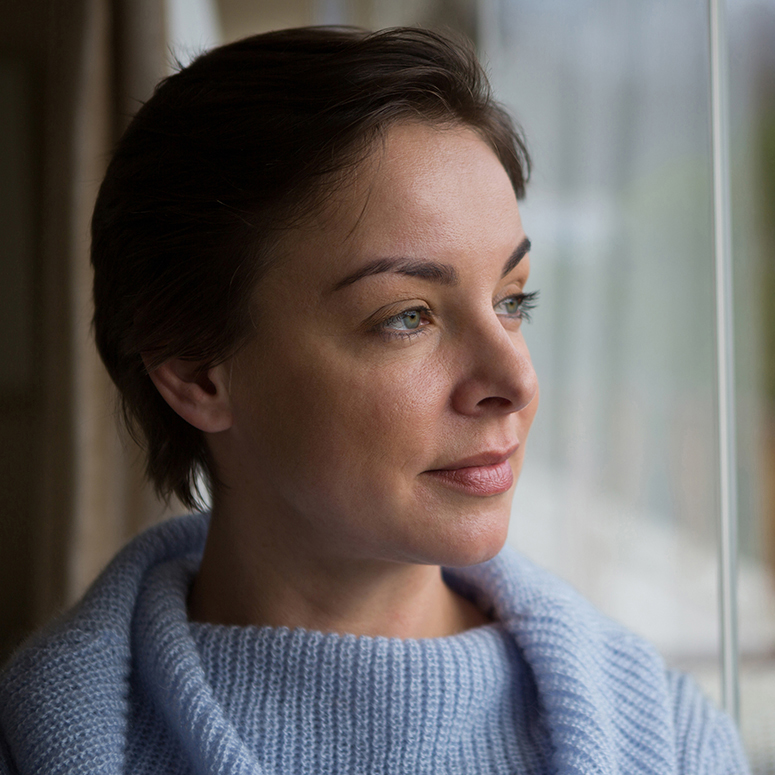 For 35-year-old Alicia, a mother of two, there were several factors that led to addiction, including her father's opioid use and her own diagnosis of Hodgkin's lymphoma in her early 20s.
"For the most part, my life as a teen was pretty normal," said Alicia. "I drank occasionally, but nothing really significant. Then, I was diagnosed with cancer, and my journey with opioids began."

An undergraduate college student at the time, Alicia used an array of pain medications to offset the effects of chemotherapy and radiation. "My life spiraled downward as my dependence increased," she recalled.

Alicia received medication-assisted treatment (MAT) at a facility in northwest Connecticut to help decrease cravings and foster abstinence, but she continued to struggle. A recent series of significant life events further imperiled her recovery, including the fentanyl-related death of her father in August 2016, her husband's death last fall from a heroin overdose, as well as home foreclosure.

---
Recovery is Possible - Jaie's Story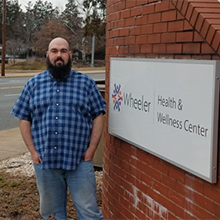 Recovery from addiction is always possible, especially with support from family, peers and the recovery community. Jaie grew up in a family with a long history of addiction. He began drinking and using drugs at the age of 12. Despite the efforts of school programs and his mother, his use continued through high school and after he earned his diploma. He entered Wheeler's intensive outpatient program, began attending group sessions, and was prescribed Vivitrol, a medication-assisted treatment for addiction that blocks the pleasurable sensation of drugs and alcohol. It is a monthly injection and is not habit-forming.
"Vivitrol helps a lot. It gives you a peace of mind. There's no point in even trying to get high," he says. "And in group, you realize from everyone around you that you're not alone. Everyone has seen the things you've seen."
Jaie began working with Stephanie Almada, a Wheeler peer counselor, every week. More than a year in recovery, Jaie says the improvement in his life is noticeable.
---
Breaking Patterns through Treatment, Encouragement - Santos's Story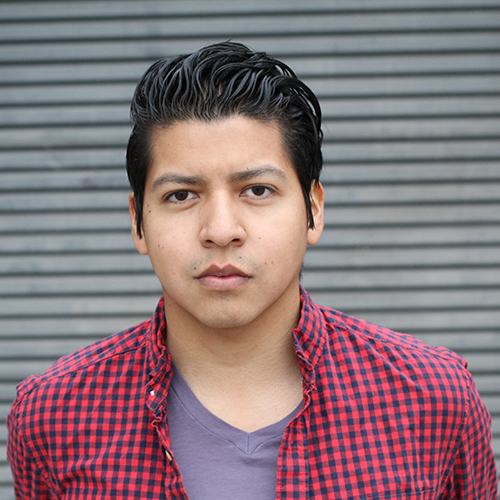 Santos struggled with opioid addiction for nearly a decade, which resulted in several encounters with law enforcement and the courts. But it was his mother's words – and help from Wheeler's medication-assisted treatment program (MAT) -- that finally helped to turn his life around.
"I kept repeating a pattern of addiction, treatment, arrest and probation, and I knew something had to change," said Santos. "After an argument with my mother one day, I knew I had to work harder. I wanted her to be proud of me and with what I had done with my life."
Today, Santos is married, and has a one-month-old baby girl. He owns a convenience store in central Connecticut and couldn't be happier. "There's a saying in the program that 'if you keep company with eleven thieves, you will be number twelve,'" he added. "I have no desire to be 'number twelve,' and the turnaround of my life is proof."