Infant and Early Childhood Mental Health Program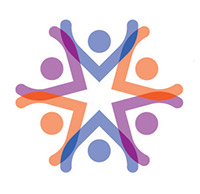 Wheeler Clinic's Infant and Early Childhood Mental Health (IECMH) Program supports families receiving services at Wheeler's Hartford Family Health and Wellness Center (FHWC) whose children, prenatal to 12 years, have experienced trauma, and/or are at risk for, show early signs of, or have been diagnosed with developmental delays, a mental illness or Neonatal Abstinence Syndrome (NAS). The IECMH program also partners with St. Francis Hospital to provide services for infants born with NAS and assists in linking parents with substance use challenges to treatment at the Hartford FHWC. Wheeler's IECMH program offers an integrative approach through a continuum of early childhood services based on the needs of the child and their caregivers through the following five service components to support health promotion, prevention and early intervention:
HealthySteps is a national initiative that focuses on the importance of early screening and intervention. With the support of the HealthySteps specialist, the program emphasizes a close relationship between health care professionals and parents in addressing the physical, emotional, and intellectual growth and development of children from birth to age 5 by providing screening and referrals for children at the Hartford FHWC pediatric clinic.
Parent Connections was developed at Wheeler for children 0-5 who do not qualify for—or have aged out of—Birth to Three services but have developmental needs. Master's-level child development specialists help families monitor their children's development, support transition to preschool, connect with community resources to promote child growth and development, i.e., playgroups, parenting classes, library story times, and provide referrals mental health providers. Staff provide one to three in-home visits per month for three to six months.
Child First is a home visiting program that works with a community's most vulnerable young children (prenatal through 6 years) and their families, including infants born with NAS. The trauma-informed services are provided by a clinician and care coordinator. The goal is to identify children in high-stress environments or with signs of distress at the earliest possible time and intervene to decrease emotional and behavioral problems, developmental and learning problems, and abuse and neglect and to connect families with basic needs services. The average length of service is six to 12 months with weekly home visits.
ARC: Attachment, Regulation and Competency is a framework for intervention with youth and families who have experienced multiple and/or prolonged traumatic stress. ARC identifies the three core domains of attachment, regulation, and competency that are frequently impacted among traumatized youth, and which are so relevant to future resiliency. ARC is designed for youth from early childhood to adolescence and their caregivers or caregiving systems. The IECMH program will offer the ARC intervention in Hartford for children ages 7 to 12 years seen at the Hartford FHWC through the Children's Outpatient department or in-home visiting program.
Outreach Services promote the importance of caregivers in child development, screening, and referrals. The outreach worker's activities will connect families with existing supports and services and promote child health and development. The outreach worker will attend health fairs and identify resources in the community.