Excellence Matters: Addiction Innovation and Recovery
From National Council Magazine (Fall 2015), a publication of the National Council for Behavioral Health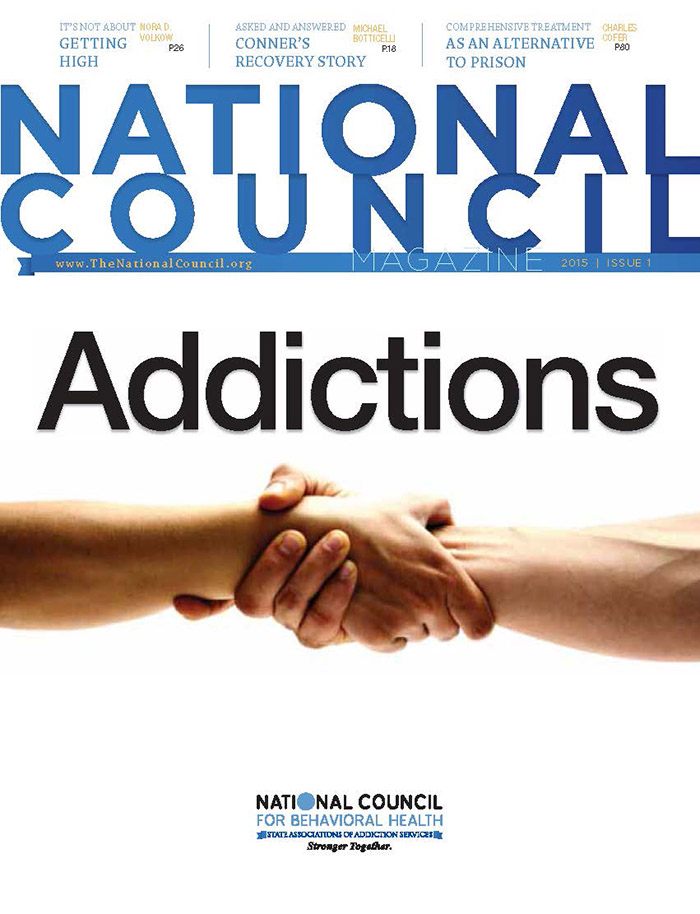 We know the numbers. The estimated annual cost of health care, lost productivity and crime due to addiction is $365 billion. Drug and alcohol abuse is linked to other serious health problems including cancer, heart disease and HIV/AIDS at an additional cost of $293 billion. Yet only 10 percent of individuals with a substance use disorder will receive treatment in any given year. Fewer than one-third of those who do get treatment receive care that is even minimally adequate.
We can change the story.
The Wheeler Addiction Center of Excellence, driven by cutting-edge clinical innovation and evidence-based practices, offers easy access to a comprehensive array of substance abuse intervention, treatment and recovery support services that are culturally, gender- and age-responsive, trauma-informed, and build on individuals' strengths to foster resiliency and recovery. We provide world-class customer service through an integrated, coordinated approach that focuses on whole-person health and continuity of care to achieve excellent outcomes and high client satisfaction. We bring value as a specialty behavioral health provider to communities, health care systems, funders, payers, and most importantly, the individuals and families we serve.
Embedded within our lifespan continuum of primary and behavioral health, education, early childhood and human services programs, and championed by a highly skilled workforce committed to excellence, Wheeler's Addiction Center of Excellence provides the right care at the right time, in the right setting, for individuals from all walks of life.
Our open access model of care provides immediate access to comprehensive assessment. Our dedicated physician phone line ensures an immediate warm transfer to a navigation center that supports the individual and the referral source. Data-driven, targeted risk-assessment and level of care monitoring supported by the most advanced, certified, interoperable EHR, a robust patient portal, and telehealth capacity support efficient care delivery.
Client- and population-level outcome measurement strategies ensure treatment efficacy and value. Our early intervention approaches empower families of at-risk adolescents. Our innovative care facilitation model supports community hospitals by decreasing emergency department and inpatient utilization rates for individuals demonstrating difficulty in achieving stable recovery. Outpatient and intensive, homebased treatment supported by empirical research and delivered with impeccable fidelity achieve positive outcomes in diverse populations. Peer recovery specialists, family support services and integrated primary health care services ensure a whole-person approach to health.
Wheeler's Addiction Center of Excellence is changing the story for thousands of individuals and families across Connecticut. Working collaboratively with recovery advocates, health systems, insurers, policy makers, technology leaders and other key stakeholders like you, we believe we will change the numbers across the country.
Wheeler Clinic provides comprehensive solutions that address complex health issues, providing individuals, families and communities with accessible, innovative care that encourages recovery, health and growth at all stages of life. Our integrated approach to primary and behavioral health, education and recovery creates measurable results, positive outcomes and hopeful tomorrows for more than 30,000 individuals across Connecticut each year.
---
For more information about Wheeler's Addiction Center of Excellence, contact:

Sabrina Trocchi
Chief Operating Officer
860.793.3379