Women at Increased Risk for Opioid Addiction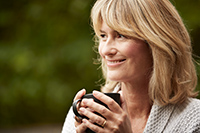 Women may be at higher risk for opioid addiction and face more barriers to care, according to an April 2 New Haven Register story and podcast produced by the Connecticut Health Investigative Team (C-HIT). Wheeler's Peer Recovery Specialist, Stephanie Almada, and Jessica Smith, LMFT, senior director of Adult Outpatient Services, are quoted in the story and podcast, which preface an April 6 community forum entitled, "Working Women: The New Face of Addiction." The event is presented by C-HIT and sponsored by Wheeler.
Read the article here.
Listen to the podcast here.
Learn more about the April 6 community forum here.