Wheeler's 37th Annual Golf Classic Set for September 14, 2022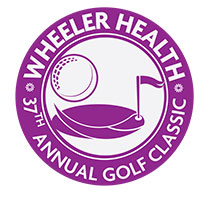 Mutual of America Financial Group Is Presenting Sponsor for Fourth Year in a Row; Longtime Supporter, People's United Bank, Returns as Platinum Dinner Sponsor
---

Wheeler's 37th Annual Wheeler Golf Classic, presented by Mutual of America Financial Group for the fourth consecutive year, will take place at The Country Club of Farmington on Wednesday, September 14, 2022. Registration is open, and sponsors, players, and prize donors are welcome.

"We are thrilled to welcome back Mutual of America Financial Group as our Presenting Sponsor, as well as longtime event supporter and friend, People's United Bank, as our Platinum Dinner Sponsor," said Sabrina Trocchi, PhD, MPA, president and chief executive officer, Wheeler. "Proceeds from this year's event will support our Basic Needs Fund, which is an essential resource as our patients of all ages continue to weather the long-term emotional and economic effects of the pandemic.
"Our event sponsors, players, prize donors, and friends play an instrumental role in our ability to address pressing community needs. We are always so grateful for their support of our mission and the individuals and families we serve," Trocchi added.
In 2021, the Golf Classic raised $52,000 to support Wheeler's community health centers in Bristol, Hartford, New Britain, Plainville, and Waterbury, as well the Basic Needs Fund, bringing the total amount raised since its inception to more than $1.3 million.
Wheeler's Basic Needs Fund addresses environmental and social factors that interfere with a patient's health and well-being, but which are not addressed by other means of funding and allows Wheeler's community health workers to address environmental and other conditions that might lead to poor health outcomes. Since 2018, contributions to the Basic Needs Fund have made a measurable difference in the lives of more than 5,500 patients.
For more information, visit WheelerHealth.org/Golf or contact Sue O'Connell at 860.793.4214, or soconnell@wheelerclinic.org.
About the Wheeler Golf Classic
The Wheeler Golf Classic was founded in 1986 by a group of business leaders and top companies, and some of the original supporters remain involved today. Event sponsors have participated since the tournament's first year, sharing a commitment to improving the health and well-being of families and the community.
Proceeds from past Golf Classic events have helped Wheeler to address emergent community needs such as ensuring access to integrated primary and behavioral health services in underserved communities and providing a state-of-the art learning environment for students with emotional and behavioral challenges.