Wheeler Receives $2.6-Million Grant to Address Opioid Crisis, Deliver Enhanced Medication-Assisted Treatment Services and Supports in Waterbury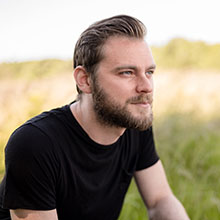 Wheeler has received a five-year, $2.6-million federal grant to expand and enhance access to medication-assisted treatment (MAT) and recovery supports for adults in Waterbury with opioid use disorders.
Funded by the U.S. Department of Health and Human Services, Substance Abuse and Mental Health Services Administration (SAMHSA) as one of 127 organizations nationwide, the grant further supports Wheeler's efforts to help adults who live in the Waterbury region by providing additional MAT services, nursing, community health outreach, and peer recovery supports at Wheeler's Family Health & Wellness Center, a federally qualified health center at 855 Lakewood Road, Waterbury.
The Wheeler program will expand and enhance access to MAT services and recovery supports by extending culturally appropriate community outreach and engagement; nurse care management; integrated MAT substance use disorder, mental health, and primary health care services; and peer recovery supports for adults with opioid use disorders in the community. In addition, Wheeler staff will provide connection and linkages to community services to address the social determinants of health; provide innovative interventions such as the use of the myStrength digital behavioral health application to engage and retain clients in treatment; tobacco cessation services; and coordination of care with Ryan White HIV/AIDS services.
A particularly key component in Waterbury will be peer recovery supports for patients receiving services: Wheeler's peer recovery specialists, staff who have the lived experience of substance use disorder, work closely with the complete Wheeler care team at its community health center sites, guiding patients through their recovery.
"We are in the midst of two epidemics, and it is clear that the opioid crisis has only been exacerbated by COVID," said Sabrina Trocchi, PhD, MPA, president and chief executive officer, Wheeler. "This support provides hope, help, and recovery for the Brass City through a continuum of services that supports the individual in recovery in ways that we simply could not before."
According to the U.S. Centers for Disease Control and Prevention, the 12 months ending January 2021 recorded more than 94,000 fatal overdoses, an almost 31 percent increase over those recorded in the 12 months ending January 2020.
Defined by the SAMHSA website, "Medication-assisted treatment (MAT) is the use of medications, in combination with counseling and behavioral therapies, to provide a "whole-patient" approach to the treatment of substance use disorders. Medications used in MAT are approved by the Food and Drug Administration (FDA) and MAT programs are clinically driven and tailored to meet each patient's needs.
Research shows that a combination of medication and therapy can successfully treat these disorders, and for some people struggling with addiction, MAT can help sustain recovery. MAT is also used to prevent or reduce opioid overdose.
MAT is primarily used for the treatment of addiction to opioids such as heroin and prescription pain relievers that contain opiates. The prescribed medication operates to normalize brain chemistry, block the euphoric effects of alcohol and opioids, relieve physiological cravings, and normalize body functions without the negative and euphoric effects of the substance used."
"This funding will strengthen the full continuum of care for those battling addiction, and enhance health care providers' depth of knowledge and best practices," said Miriam E. Delphin-Rittmon, PhD, the HHS assistant secretary for mental health and substance use and the leader of SAMHSA in a statement. "We remain committed to helping the Nation find ways to promote responsible prescribing practices, interrupt cycles of addiction, and make it easier for our loved ones to access the treatment and recovery supports they need."