Wheeler, Mobile Crisis Featured in US News & World Report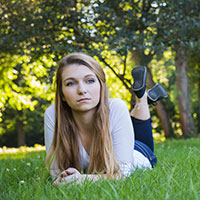 Wheeler and Connecticut's innovative Mobile Crisis program are featured in a July 10, 2019 story in US News & World Report, "Mobile Help for Mental Health."
If you or your family is experiencing a mental health crisis, call 211.
From the article:
"Tannenbaum says the relationship she developed with [Wheeler Mobile Crisis program manager Tiffany Hubrins] through the Mobile Crisis program, as well as the in-home counseling, helped her process the more intensive treatment she was receiving around the same time.
Hubrins "knew how to talk to me and interact with me and calm me down when I had a really chaotic state of mind," Tannenbaum says. "There was just a different vibe with her…"
Mobile Crisis is a program funded by the Connecticut Department of Children and Families in partnership with the United Way of Connecticut 2-1-1.