Wheeler Expands Number of Staff Eligible for Loan Repayment Program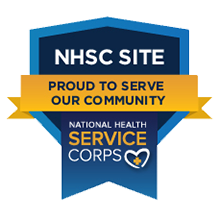 Wheeler Clinic is expanding its participation in the National Health Service Corps (NHSC) Loan Repayment Program, which offers tax-free loan repayment assistance to employees of qualified health care providers.
Loan assistance recipients—licensed outpatient primary care and behavioral health clinicians working at designated Wheeler locations—can each earn up to $75,000 toward student loans in exchange for a two- or three-year commitment at an NHSC-approved site.
Payment is made at the beginning of service so that participants can quickly pay down their loans. Award amounts for participants are based on community need, and determined by the designated Health Professional Shortage Area (HPSA) score.
In October, Wheeler had the opportunity to submit supplemental data to HRSA demonstrating that its community health center sites were located in areas of highest need in the nation, state, or region for alcohol and/or substance misuse. Wheeler pursued additional HPSA points on this basis, and its behavioral health score increased because of the data submitted.
As a result, all eligible Wheeler primary care and behavioral health providers who provide medication-assisted treatment for addiction services, as well as behavioral health clinical providers, will find their loan repayment applications more competitive when applying for the Substance Use Disorder and/or National Health Service Corps loan repayment programs. Wheeler eligible primary care and behavioral clinical staff at all of its Family Health & Wellness Centers in Bristol, Hartford, New Britain, and Waterbury are now also eligible through the National Health Service Corps.

"In the midst of a historic opioid crisis, and with so many changes in health care, it's vital that Wheeler continues to recruit and retain the best staff in all of our community health centers and programs," says Sabrina Trocchi, PhD, MPA, president and chief executive officer. "By expanding our involvement in the National Health Service Corps, we're ensuring that our team can better focus on providing high-quality, affordable care and keeping our communities safer and healthier."
For additional information about the program, visit https://nhsc.hrsa.gov/loan-repayment/index.html.
To view current career opportunities at Wheeler, please visit: https://www.wheelerclinic.org/careers