Youth in Foster Care Make Summer Memories, Lifetime Connections at WFSB-TV Channel 3's Kids Camp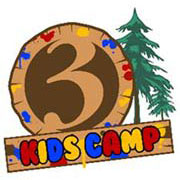 Late-night stories. Songs by the campfire. Hikes, games, and more. These were among the many memories made by nearly 100 Connecticut foster children, including youth in Wheeler's care, and their siblings, at the annual Siblings Connections Camp, August 4-9, at WFSB-TV Channel 3's Kids Camp in Andover. The Sibling Connections Camp is a Department of Children and Families (DCF)-funded week-long summer camp experience designed to strengthen the bonds between siblings ages 8 to 17 who are involved with DCF. These children are sometimes separated from each other and face unique challenges in maintaining their important lifelong connections.
Read the full story about this year's camp from DCF's "Spotlight on What's Right" newsletter here.
"This free overnight camp provided a unique opportunity for siblings from across Connecticut to spend time together and create memories that will last for many years to come," said Cristine McNaney, Psy.D., associate director of Evaluation Services at Wheeler, and clinical coordinator for the camp. "Youth enjoyed typical camp activities, and our team was available to provide clinical support to encourage a healthy, safe, and enjoyable experience."