Visibility Campaign: Teodoro Anderson Diaz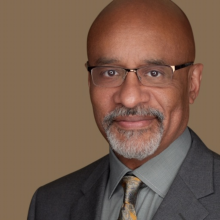 As part of LGBTQ+ History Month, we are sharing our very first Visibility Campaign, where we look to our diverse and talented staff, to tell their stories and shed light on the rich cultural diversity that exists in our workforce. Today's spotlight goes to Teodoro 'Teo' Anderson Diaz (he/his), LCSW, LADC, vice president of Behavioral Health at Wheeler's Family Health & Wellness Centers.
Teodoro 'Teo' Anderson Diaz is a dually licensed clinical social worker and alcohol & drug counselor in Connecticut. He is also licensed to practice in Massachusetts as a licensed independent clinical social worker. Areas of clinical focus include trauma informed care, depression, anxiety, addiction, integrated primary care and behavioral health services. For the past 40 years, he has worked as a community organizer, human rights activist and clinician primarily within the Latinx communities of Chicago, Boston and Hartford. Towards the early 1990s, he formed part of a nucleus of activists that advocated for LGBTQ rights within the Puerto Rican independence movement.
Since moving to Hartford, CT in 1987, Teo has worked in different roles providing outreach, behavior health and integrated care services in the Latinx and Afro American communities as both a direct line worker and leader. He has collaborated with members of the LGBTQ community on efforts such as ending homelessness, HIV prevention, behavioral health, and primary care. Teo joined Wheeler Clinic in 2019. He is the current vice president of outpatient behavioral health services at the Health & Wellness Centers operated by Wheeler Clinic in Hartford, New Britain, Bristol, Waterbury and Plainville.
Thanks, Teo, for sharing your story!