Toddler Nutrition Program Helps Parents Keep Kids Healthy
Wheeler's toddler nutrition program provides parents and families with free hands-on lessons and demonstrations for how healthy eating improves overall wellness and child development.
Provided to the community free through the support of the Corsini and Brantner Families, the events are held at the Corsini Demonstration Kitchen at Wheeler's Family Health & Wellness Center, a community health center at 43–49 Woodland Street in Hartford.
They are run by Jessica Masterson RDN CDE CDN, Wheeler's Registered Dietitian Nutritionist and Certified Dietitian Nutritionist and Abbe Carreira RDH CDA A.S., Wheeler's Registered Dental Hygienist.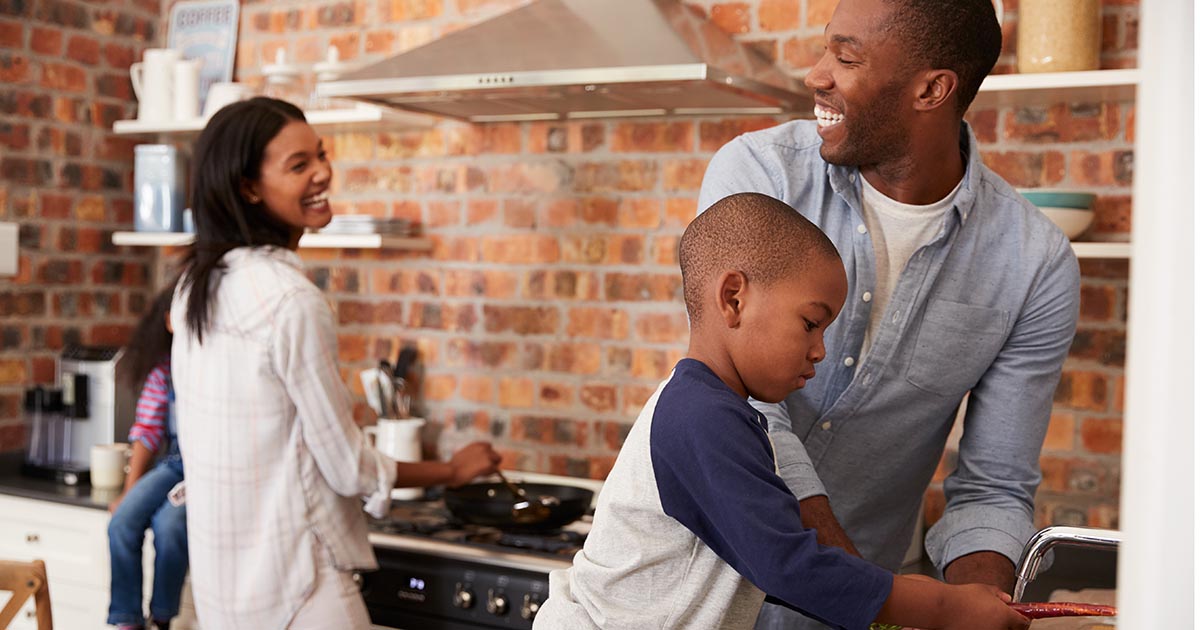 NBC Connecticut Covered Our First Toddler Nutrition Class on March 12.
Watch and listen below. Online text news story here.
On April 9, the cooking demonstration focused on kid-friendly breakfast ideas that children can help make, and the educational talk will be the dreaded topic so many parents struggle with: what to do if your child is a picky eater!

Supervised kids' activities for children are provided
A free gift is available for all participants after every class
Anyone attending three classes can receive a $50 grocery store gift card
Pre-registration is not required, but strongly recommended by RSVPing to Jessica Masterson at JMasterson@Wheelerclinic.org.

Wheeler's nutrition programs help patients and the community fight chronic disease and achieve wellness through consultation, education, and individual counseling for children, adults, and families, focusing on how healthy diet can address:
Feeding issues
Failure to thrive
Medical nutrition therapy for HIV/AIDS
Weight concerns
Diabetes
Hyperlipidemia
Sports nutrition
Digestive disorders
Food allergies
And more!
Wheeler's Family Health & Wellness Center is a community health center that provides medical and dental care for the whole family, as well as behavioral health care and a full range of alternative and complementary medicine, such as yoga, chiropractic care, acupuncture, exercise, and mindfulness. Our doctors, medical assistants, clinicians, counselors, and care facilitators work side-by-side as a team to meet your complete health care needs, in one location.

---
Wheeler's Health & Wellness Center, Hartford, is funded in part by the Health Resources and Services Administration (HRSA), an operating division of the U.S. Department of Health and Human Services.
Wheeler is a Health Center Program grantee under 42 U.S.C. 254b and a deemed Public Health Service employee under 42 U.S.C. 233(g)-(n)

Medicaid, Medicare, and commercial health insurance welcome. No patient will be denied health care services due to an individual's inability to pay for services. Improvements to the Family Health & Wellness Center are supported in part by the State of Connecticut Nonprofit Grant Program, the Connecticut Health & Educational Facilities Authority, the Maximilian E. and Marion O. Hoffman Foundation, and the Ensworth Charitable Foundation. Additional support is provided by Delta Dental of New Jersey Foundation.