Wheeler's Teodoro Anderson Diaz Highlights the Role of Prevention in Supporting Men's Health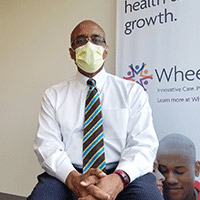 Teodoro Anderson Diaz, LCSW, LADC, vice president of Health and Wellness Center Outpatient Services, Wheeler, recently talked with Access Health CT about the importance of prevention in supporting and maintaining men's health. Wheeler's Family Health & Wellness Centers in Bristol, New Britain, Hartford, and Waterbury provide an array of services to promote men's health and the health of individuals and families at all stages of life. To learn more, or to schedule at appointment for in-person or telehealth services, call 888.793.3500.
Watch the video below.