Staying Safe and Resilient This Season Amid the Deepening COVID-19 Crisis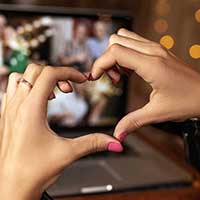 Now, more than ever, it's important to stay safe and well this holiday season. Here are some tips from our Employee Assistance Program (EAP) team for celebrating safely. Click here.
For guidance on staying resilient this season and beyond, click here.
For comprehensive resources from the American Psychological Association to help parents and children manage at-home school routines, mental and emotional health, and more, click here.
Visit Wheeler's EAP COVID-19 Resources Page for valuable information for employers and employees about wellness, working, taking care of family members and loved ones, and more, during this challenging time.