Root Center for Advanced Recovery, Wheeler Health Collaborating To Offer Primary Care Through New Mobile Health Center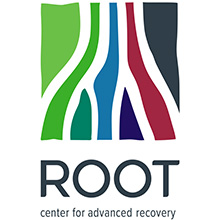 UPDATED: November 1, 2022
Wheeler's new Mobile Family Health & Wellness Center is offering full primary care and preventative health screenings for patients of the Root Center for Advanced Recovery in New Britain in October.
On Tuesdays, Wheeler's primary care providers will serve patients at the Root Center's outpatient location at 542 East Main Street, New Britain, including blood pressure checks, physicals, and more.
Root Center for Advanced Recovery (link) is a private, nonprofit, behavioral health care organization providing mental health and substance use prevention, treatment, community health services, and research.
"This is a great collaboration between two organizations focused on the same goal: better health, wellness, and recovery for everyone," said Sabrina Trocchi, PhD, MPA, Wheeler's President and CEO. "We hope to build on our relationship with the Root Center to eventually offer the same nationally recognized high-quality clinical care we provide in our outpatient health centers, through our mobile medical unit."
"We are excited to partner with Wheeler to offer prevention and education to our clients of New Britain. We serve almost 800 clients a day at our New Britain location, many without primary care, and this partnership will help address a vital component of their overall health needs," said Steven Zuckerman, LPC, MA, President and CEO of the Root Center.
Wheeler provides a full range of integrated primary and behavioral health care, as well as community education and mobile clinics. The vehicle, equipped with a private exam room, reception area, and lift system, is licensed for care through Wheeler's federally qualified health centers in Bristol, Hartford, New Britain, Plainville, and Waterbury. It has been in use for community education events since June.
Root Center's outpatient location at 542 East Main Street, New Britain.

Wheeler's new Mobile Family Health & Wellness Center

Wheeler's new Mobile Family Health & Wellness Center