Reflections on David Berkowitz, Ph.D.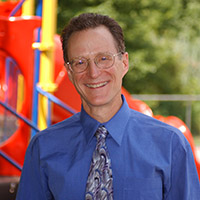 Recently, we shared the story of David Berkowitz, Ph.D., former executive director of Wheeler Clinic, as part of our 50th Anniversary series. Below are some reflections on David's life and role as a leader at Wheeler.
---
"David was a genuine leader. He always told you what he was thinking. He was clear in his direction. He believed in employee development. He loved to teach and mentor, and everyone on our team felt supported by him."
Susan Walkama, LCSW
President and Chief Executive Officer, Wheeler (2008-Present)
* * *

"[David] was so incredibly bright, but he had that ability to give and take. And he had insight into how things worked, not just clinical, but in terms of all that we did."
John Mattas
Northwest Village School, Education Services
John worked at Wheeler from 1978 to 2012.
* * *

"David always was a really brilliant thinker who could think out the details of a problem and look for other ideas and solutions."
Elisabeth Cannata, Ph.D.
Vice President, Community-Based Family Services and Practice Innovation
Elisabeth first began working at Wheeler in 1995.
* * *
"After I retired, David and I would breakfast together once or twice a week. These meetings were very important to me as they kept me connected to David and Wheeler. I greatly appreciated David taking time out of his busy schedule. I miss those meetings.I miss David."
Dennis Keenan, Executive Director of Wheeler from 1977 to 1998
* * *
"In any group, David set the standard for energy, enthusiasm and intensity, a level that we all strived and struggled to sustain. But we all went farther, higher and faster because he was setting the pace."
Mary Hess
Research and Development
Mary worked at Wheeler from 1970 to 2008.
* * *

"Within Connecticut and beyond, David is remembered as an impassioned and dedicated colleague with very high standards and a very strong work ethic, as well as a compassionate champion of struggling children, adults and families. Within Wheeler Clinic, he was a steadfast and dependable leader, our vision and our rock. To me personally, David was a gifted supervisor, an amazing mentor, but most importantly he was a friend."

Michael Russo, Psy.D.
Vice President of Education and Early Childhood Services
Mike first began working at Wheeler in 1988.