Wheeler Opens New Community Health Center Location in Waterbury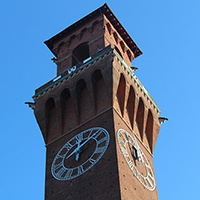 Saint Mary's Hospital, a Regional Health Ministry of Trinity Health of New England, has received approval from the State Office of Health Strategy to transition its outpatient behavioral health clinic to Wheeler Clinic, which is establishing a new Family Health & Wellness Center in Waterbury. The transition is expected to be complete by September 2019.
The Wheeler Family Health & Wellness Center at 100 Jefferson Square in Waterbury (860-793-3500) will be Wheeler's fourth, with other locations in Bristol, Hartford, and New Britain. As a federally qualified health center, Wheeler is part of a network of community health centers nationwide that serve the health care needs of more than 28 million Americans. In January, Wheeler received approval from the U.S. Health Resources and Services Administration (HRSA) for its application for health center expansion into Waterbury, which allows Wheeler to deliver integrated primary care and behavioral health center services at the site.
"Wheeler has a proven track record of providing Behavioral/Mental Health treatment throughout the state. We are very excited to welcome them into the community in collaboration with Saint Mary's Hospital," said Saint Mary's Hospital President, Steven Schneider, M.D., M.B.A.
"Wheeler is uniquely positioned to address the unmet need for integrated primary care and behavioral health services in Waterbury, particularly among adults with serious mental illness and co-occurring substance use disorders," said Susan Walkama, LCSW, Wheeler's president and chief executive officer. "This population is often reluctant to seek primary care, experiences disparities in access to health care, and generally has poorer health outcomes."
Wheeler has provided a wide array of services in the Brass City since 1986, and currently operates two offices and numerous programs in the city, including foster care, in-home family therapy, and alcohol and substance abuse education programming.
Wheeler will provide all behavioral health services currently available at the Saint Mary's Behavioral Health Clinic, including intensive outpatient (IOP), behavioral health outpatient services (individual, family, and group therapies), and psychiatric services, including psychiatric evaluations and medication management. There are no planned reductions or interruptions in any of the services provided.
As a community health center, Wheeler also will offer an expanded array of services for existing and new patient services for individuals and families in Greater Waterbury and surrounding towns.
Waterbury community health center services will include:
Primary care;
Medication-assisted treatment for alcohol or opiate addiction;
Linkages to specialty and ancillary services like dental care;
Care management for adults with complex health care needs and behavioral health concerns;
Laboratory services;
Prevention, health promotion, and wellness services; and
Chronic disease management for asthma, diabetes, hypertension/heart health, HIV, and Hepatitis C treatment and services.
Wheeler's integrated primary and behavioral health care service model, embedded in trauma-informed and culturally- and gender-responsive approaches, reduces barriers to care and provides a more effective path to primary and preventative care for individuals with serious mental illnesses and substance use disorders.
Wheeler is a Health Center Program grantee under 42 U.S.C. 254b and a deemed Public Health Service employee under 42 U.S.C. 233(g)-(n). No patient will be denied health care services due to an individual's inability to pay for services.