New 43 Woodland Street Pharmacy Provides Greater Convenience, Enhanced Access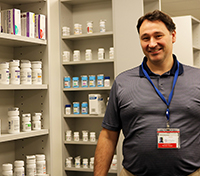 This story was part of the Winter 2019 issue of Positive Change. Read more stories from this publication.

Patients at Wheeler's Family Health & Wellness Center at 43 Woodland Street, Hartford have easy, on-site access to their medications and related assistance, thanks to the opening of a Genoa Healthcare full-service pharmacy at the community health center.
"An on-site pharmacy provides patients with convenient access to their prescriptions at the same location as their health care services," said Susan Walkama, LCSW, president and chief executive officer, Wheeler. "It's another patient-centered solution that helps improve overall wellness."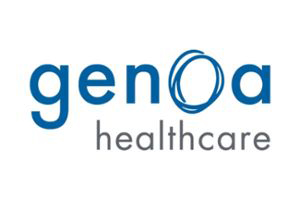 The pharmacy provides convenient, on-site prescription fulfillment; consultation; prior authorization assistance; after-hours on-call service; same-day mail prescription delivery; prescription transfers and refill reminder calls.
Wheeler's first on-site Genoa pharmacy opened in 2014 at 91 Northwest Drive, Plainville.
Genoa provides pharmacy services, telepsychiatry, and medication management solutions to more than 800,000 individuals annually in 47 states and the District of Columbia and fills more than 14 million prescriptions per year. Genoa is the fifth largest drug chain in the United States, with more than 150 pharmacies located onsite within community mental health centers. Visit www.genoahealthcare.com for more information.