MDFT Teams Expand in Connecticut to Serve Youth with Substance Use Issues, Family Conflict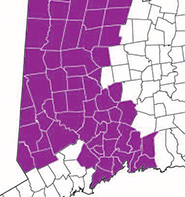 This story was part of the Winter 2019 issue of Positive Change. Read more stories from this publication.

Wheeler's Multidimensional Family Therapy (MDFT) program has doubled the number of teams in Region 5 (Waterbury/Danbury/Torrington) and tripled its number of teams in Region 2 (New Haven/Milford). The program now serves youth and families in more than 55 cities and towns in Connecticut.
"We want to help youth and families achieve success and experience strong outcomes, despite struggles with behavioral health and substance abuse issues," said Kimberly M. Nelson, LCSW, senior vice president, Services. "The expansion of our MDFT program teams will allow us to reach even more youth and families across Connecticut to truly help facilitate positive change."
MDFT, funded by the Connecticut Department of Children and Families, is an innovative, intensive in-home service for youth, ages 9–18, with substance use issues, oppositional behaviors and family conflict.