Judith Stonger Discusses Addiction, Mental Health, at Presentation in Simsbury, July 11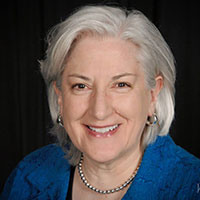 Judith A. Stonger, MA, CPS, vice president of Prevention, Wellness and Recovery, Wheeler Clinic/Connecticut Clearinghouse, will discuss "Addiction and Mental Health Disorders: Why They Often Co-Exist" on July 11 at 6 p.m. in Eno Memorial Hall, 754 Hopmeadow Street, Simsbury. The event is presented by A Promise to Jordan, a nonprofit organization named for Jordan Arakelian, a Connecticut resident who lost his nine-year battle with addiction on June 30, 2018 at 24 years old.
Approximately nine million people in the U.S. have both a mental health challenge and an addiction. Judith's presentation will cover common risk factors for addiction and mental health disorders, as well as some ways in which having one condition might contribute toward developing the other.

Judith directs a number of programs, including the statewide Connecticut Clearinghouse library and resource center, the Connecticut Healthy Campus Initiative, the Tobacco Merchant Education Program, the Wheeler Employee Assistance Program (EAP), and numerous statewide training initiatives. She is an appointed member of the statewide Alcohol and Drug Policy Council (ADPC), charged by the Governor to address the opioid epidemic. She also is a trainer in Mental Health First Aid and Applied Suicide Intervention Skills Training (ASIST).
Walk-ins are welcome, but pre-registration is encouraged by clicking here, emailing info@apromisetojordan.org, or calling 860.305.0605.