Wheeler's Heidi Joseph Part of CHCACT Transforming Clinical Practices Initiative Video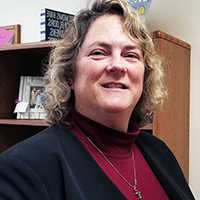 Wheeler's Heidi Joseph, DNP, RN, vice president, Health Center Operations, and other community health center providers, recently were featured in a Community Health Center Association of Connecticut (CHCACT) video highlighting Connecticut's Transforming Clinical Practices Initiative (TCPI). This initiative helps providers to adapt and further develop comprehensive quality improvement strategies that strengthen patient care and reduce costs.
This inspiring, celebratory video (ready for viewing soon) was shown at CHCACT's Annual Breakfast Summit on September 13, 2019, which brought together health center leaders, community partners, and other stakeholders to demonstrate the work of health centers within Connecticut.