Instant Family Paints Realistic Picture of Foster Care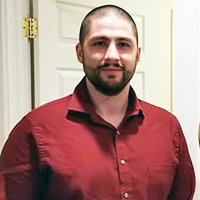 By Chris Popilowski, Senior Recruiter, Wheeler Foster Care Programs
When I saw the trailer for Instant Family (out in theatres November 16th), I knew this movie would be funny and entertaining. But, I was concerned that it would paint an unrealistic image of foster care and adoption. As a foster care recruiter, I frequently clarify the misconceptions that people have regarding the process and what to expect as a foster parent.

Instant Family offers an accurate picture. While some of the story may be hurried along to maintain momentum, the movie realistically portrays the reality of foster care. Mark Wahlberg and Rose Byrne play a married couple who go from being on their own to having three children – a sibling group with their own unique needs. During the course of the film, these parents work tirelessly to slowly build relationships with children who know the system all too well.
Writer/Director, Sean Anders, created this movie following his own experience as an adoptive parent. He worked directly with foster and adoptive families to make this film, drawing on real-life, to make a movie that doesn't hide the truth. This collaboration with people who have fostered children and youth really paid off. I was able to sit in a theater full of foster care professionals and more importantly, actual foster parents. Many times throughout the movie, there were roars of laughter and applause balanced with the silence of empathetic sadness. It was like our parents were collectively validated. The meltdowns, back-and-forth struggles, marital discord, and all the other challenges foster parents face are accurately portrayed in a way that felt relatable for foster parents. It made it that much stronger when the joys of being a foster parent arose; the first time the child calls you "dad" or "mom," when they learn something you worked so hard to teach them, and when it becomes clear they have finally learned to trust you despite everything they've been through. It did not feel sugarcoated or misleading.
Although a movie cannot replicate real-life experience, Sean Anders and everyone involved in this movie did an incredible job of creating an honest depiction of foster care from which we can all learn. I strongly encourage anyone to see this movie, whether they are interested in becoming a foster parent or not. We all know that foster care in an important need in society, but we don't quite understand just what it takes and how crucial it is. Instant Family is out in theaters November 16th, 2018.