Honoring a Life By Providing Hope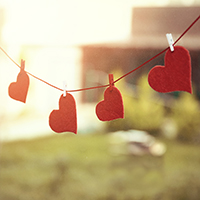 Lindsay Foundation Supports Basic Needs Fund, Addiction Services
Patients at Wheeler struggling with basic needs or substance use disorder will benefit from the philanthropic generosity of an Avon family foundation.
The Brian and Marilyn Lindsay Foundation was created three years ago to honor the memory of Brian Lindsay, who passed away in 2016.
"My husband and I never felt entitled to any successes we achieved. Everything came as a result of hard work and sacrifices," Marilyn says. "Along the way, we gave to charitable organizations we admired because it just felt right. For a few years, we talked about creating our own charitable foundation one day, which, after he passed, became a way to honor Brian and cope with my grief."
With the other members of the foundation, longtime friends Attorney Robert A. Scalise Jr., Roger Abate, and Carole Phelps, they have supported Wheeler in a variety of ways for the last several years, most recently with a gift to support medication-assisted treatment for addiction and the Basic Needs Fund, both vital during the COVID-19 pandemic.
"Because of the current issues with addiction, we wanted to support an intensive treatment program and were impressed with all of the services Wheeler provides, especially the high quality care for the diverse populations they serve," Marilyn says. "We have since become acquainted with the Basic Needs Fund, especially during this COVID pandemic, and are happy that our private foundation is making a difference."
"Marilyn and her board are true friends of everyone we serve," says Sabrina Trocchi, PhD, MPA, Wheeler's President and Chief Executive Officer. "There has never been a more important time to ensure that our patients have access to resources to help their recovery, or address the immediate needs that they may have in getting through the pandemic healthy and well."
Wheeler's Basic Needs Fund addresses environmental and social factors that interfere with a patient's health and well-being, but which are not addressed by other means of funding. The fund allows Wheeler's community health workers to address environmental conditions that might lead to poor health outcomes. The fund provides resources to address basic needs such as: food, transportation, clothing, shelter, medications, or other items or activities that cannot be accessed through a patient's own resources and/or community-based programs. The fund is used when a patient's physical and emotional well-being are impacted by lack of the needed resources and, consequently, the patient's health condition may deteriorate and health outcomes may not improve.
Marilyn says the main priority of the Foundation is to contribute to organizations that assist individuals or groups with immediate financial, physical, mental health, educational or cultural needs.
"Wheeler is an example of a perfect fit," she says. "I have found that seeing the effects even small donations have is a satisfying motivator to give. In some way, giving fills some of those little "blanks" in my life."