Hispanic Heritage Month Visibility Campaign: Serrita Roper, MSN, APRN, PMHNP-BC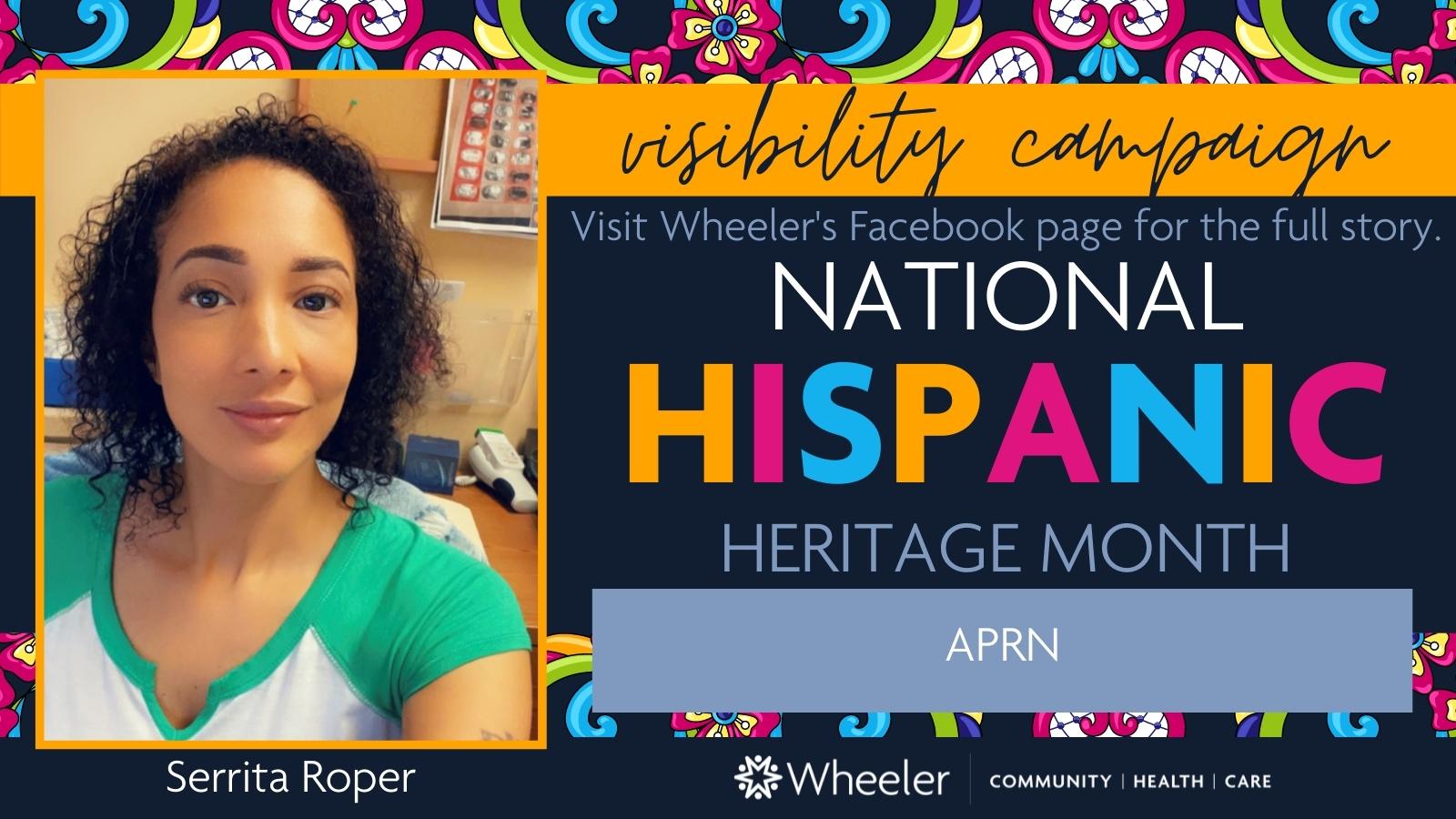 September 15-October 15 is Hispanic Heritage Month, an opportunity for us to continue our Visibility Campaign series and underscore our commitment to diversity, equity, and inclusion. This month we will highlight some of our Hispanic staff. Today's spotlight goes to Serrita Roper, MSN, APRN, PMHNP-BC.
Serrita is an outpatient APRN at our Health & Wellness Centers at Wheeler. She has been with Wheeler for five years, starting as a registered nurse in Congregate Care in 2017. After graduating in May of this year as a psychiatric-mental health nurse practitioner (PMHNP), Serrita became a life span provider in August.
What steps should organizations such as Wheeler take to serve the Hispanic/Latino communities better? Access to culturally competent care is a big barrier in the Hispanic/Latino community. Wheeler should strive to improve care that not only crosses language barriers but provides care that reflects an understanding of the role of family, spirituality, and even food in the Hispanic culture.
Thank you, Serrita, for sharing today!