National Healthcare DEI Conference Highlights Wheeler Experts, the Path to Health Equity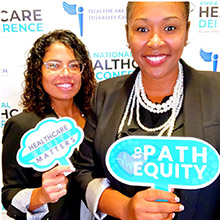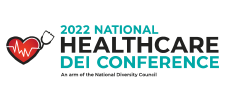 Wheeler was a proud sponsor of the 2022 National Healthcare DEI Conference of the National Diversity Council, which was held in Pittsburgh, PA on July 19 and 20, 2022. The conference featured an all-star line-up of speakers, ranging from healthcare executives and entrepreneurs to medical experts, including Wheeler Diversity Officer Monique Daley, MS, and Vice President of Nursing Tina Loarte-Rodriguez, MSN, RN, CIC, CPPS, CPHRM.
Learn more about the conference, the speakers, and the program at http://healthcarediversityconference.org or on the Twitter stream of the conference theme, the #PathtoEquity.