​Hartford Community Health Center Renamed in Honor of Visionary Leader, and Former President and Chief Executive Officer, Susan Walkama, LCSW
Community leaders, donors, friends, and staff gathered online for a virtual building dedication on June 25 in honor of former Wheeler President and Chief Executive Officer, Susan Walkama, LCSW. The primary five-story building at Wheeler's flagship community health center at 43 Woodland Street in Hartford was renamed the "Susan Walkama Family Health & Wellness Center."

Take a virtual walk-through of this facility. Watch the video below.
Ms. Walkama retired on November 1, 2019 after nearly 40 years at Wheeler, including more than a dozen as president and CEO, a time during which she dramatically transformed Wheeler, driving the organization to become a federally qualified health center, opening four centers in Bristol, Hartford, New Britain, and Waterbury, and refocusing care on the integration of all health care services delivered by multidisciplinary teams, working side-by-side.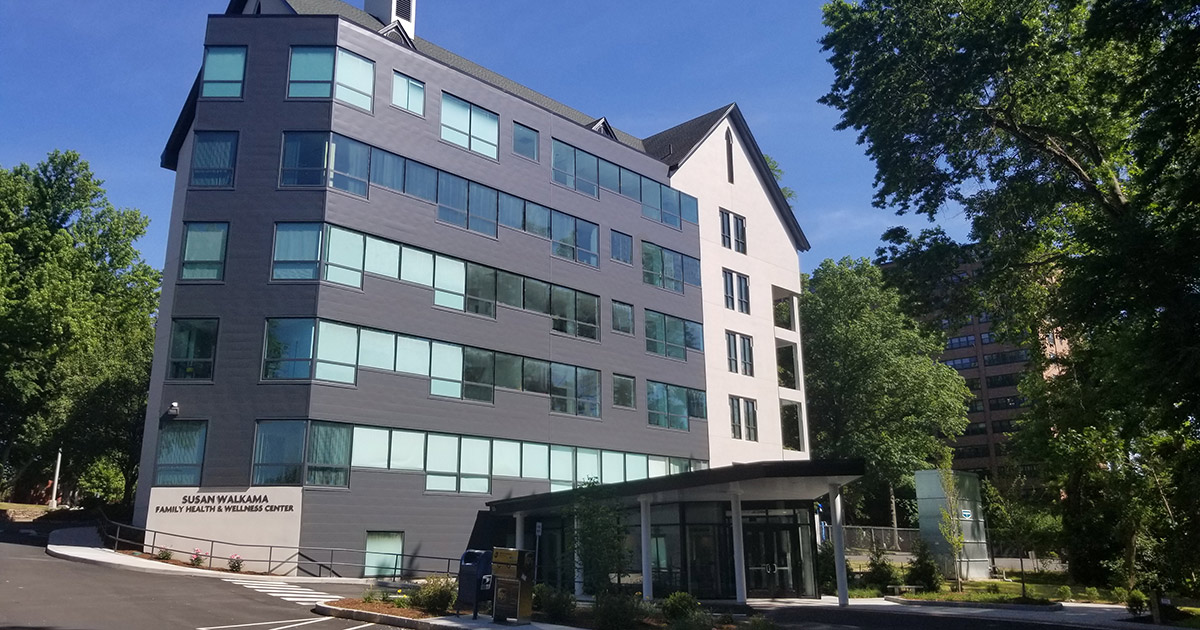 "Susan transformed and positioned our organization for the future, driving a critical pivot and shift to whole-person care. She guided new programs that address the most pressing needs in health care and the community, including an innovative response to the opioid crisis, and more," said Jim Moylan, chair, Wheeler Board of Trustees. "Susan challenged us to focus on our patients, first and foremost, as well as on quality and outcomes in our care. This remarkable facility embodies Susan's values and commitment, as well as her remarkable leadership."
"Wheeler has been in Hartford for decades, but what we accomplished since 2017 under Susan's leadership has been amazing, and this event celebrates her extraordinary vision for the delivery of integrated care," said Sabrina Trocchi, PhD, MPA, president and chief executive officer of Wheeler. "We are so grateful to Susan and to the State of Connecticut for its generous support of our work in delivering high-quality, person-centered care to patients in Hartford and surrounding communities."
"I am deeply honored by Wheeler's decision to rename this building and proud of what we have accomplished," said Susan Walkama, LCSW, former president and chief executive officer, Wheeler. "The delivery of integrated, whole-person care in this location took relentless commitment from my Wheeler colleagues, past and present, and a clear vision of the possibilities, particularly in terms of addressing health disparities and ensuring access to high-quality care for our most vulnerable individuals and families."
The building at 43 Woodland Street, Hartford, located at the Wheeler Family Health & Wellness Center campus at 43–49 Woodland Street, opened on January 8, 2018, the 50th anniversary of the organization, after a yearlong, $5-million renovation that dramatically redesigned the interior to match Wheeler's philosophy of truly integrated health care services.

This facility houses the majority of services offered on the campus, including primary care and behavioral health, addiction treatment, dental care, specialty care like OB-GYN, chiropractic, and complementary and alternative medicine, a full-service pharmacy and laboratory, and much more. Nearly 200 staff work at the center across a range of disciplines and specialties.
On-Campus Renovations
Since July of 2018, several additional renovations on this campus have increased site safety, access to services, and efficiencies. The renovations were made possible through the State of Connecticut Nonprofit Grant Program.
Achieving Health through Good Nutrition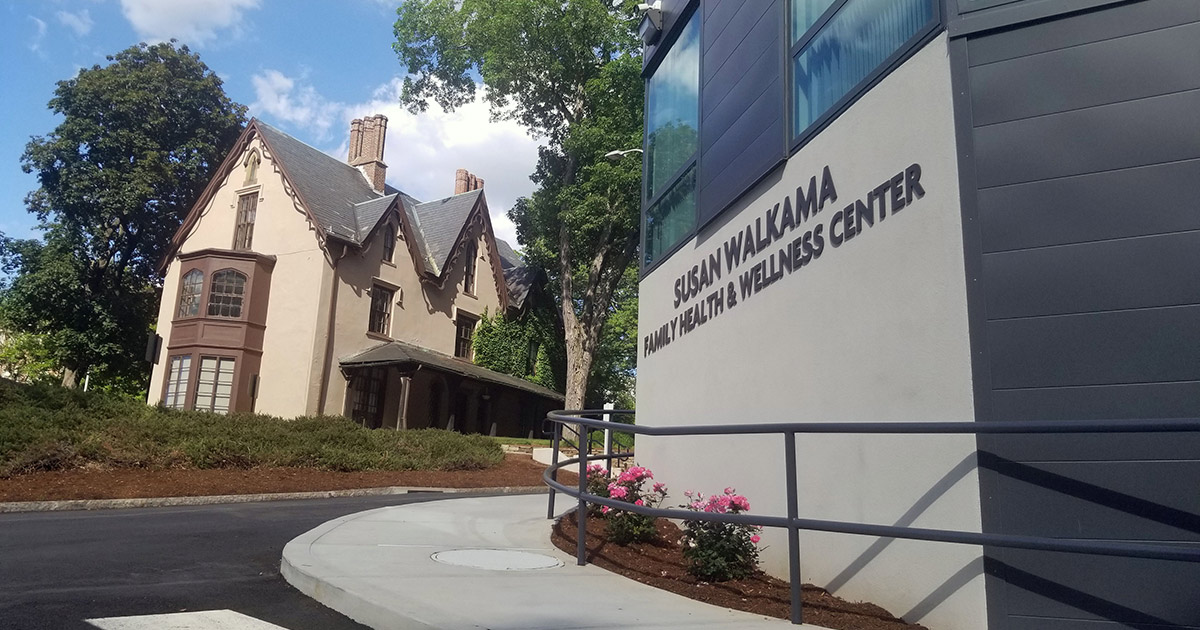 The 43-49 campus also hosts a rich array of nutrition programming, which Ms. Walkama envisioned and implemented. An on-staff nutritionist serves on Wheeler's integrated care team, assisting patients with diet, diabetes management, nutrition counseling, and more. A youth nutrition program attracts patients and their families for interactive cooking demonstrations and lessons in healthier recipes, addressing food allergies, and related topics, and throughout the COVID-19 pandemic, has been delivered online through Facebook Live.
Wheeler also works in partnership with Holcomb Farm of West Granby through their Fresh Access program, which provides approximately two tons of farm-fresh vegetables a year to Wheeler patients, many of whom do not have access to affordable, accessible fresh produce near where they live. This program, offered in Hartford for the past two years, is now offered at Wheeler's four community health centers, thanks to a $12,000 commitment from Wheeler through private donations and a $12,000 matching gift from The Friends of Holcomb Farm.

Prior to the COVID-19 pandemic, programs were held at the Corsini Kitchen, on the campus of the community health center, thanks to the philanthropic support of the Corsini and Brantner families. Raymond Corsini was Wheeler's longest-serving trustee, and was passionate about food, gardening, cooking, and a healthy diet.
Last fall, a matching gift campaign raised $63,000 for Wheeler's nutrition programming, which Ms. Walkama envisioned and implemented.