Foster Care and Adoption: Different Processes, Many Rewards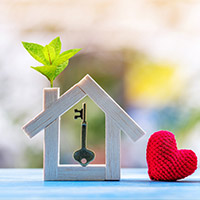 Ever wonder about the differences between foster care and adoption? Members of our caring Foster Care team answer some commonly asked questions.
Click here to learn more about Wheeler Foster Care programs.
---
What is the difference between foster care and adoption?
Foster care is short-term temporary care for a child, with goal of that child returning to their biological home. Adoption is a permanent legal process in which the child becomes a part of another family. Foster care can sometimes lead to adoption but not in all cases.
---
If I sign on as a foster parent, will I automatically be able to adopt?
You will be able to adopt through foster care if the child or children do not reunify with their birth families, and their permanency plan changes to an adoption. Extended family members are considered first as possible resources. If no kin or other individuals familiar with the child are identified, and if the child has been in foster care in your home for three months or longer, you would have the option of being considered as an adoptive resource.
---
Is fostering the fastest path to adoption?
While fostering may be an avenue to adoption, it is not a fast path. It is less expensive then private adoption, and, in some cases, there is no cost at all. However, adoption, whether through foster care or a private-adoption-only agency, is a lengthy process in both scenarios.
---
How would I know what kind of care I am best suited to provide?
Taking Wheeler's TIPS-MAPP course can help prospective foster parents make an informed decision on what is best for their particular situation. The curriculum helps prepare families for both the foster and adoptive care of children. Details about Wheeler's TIPS-MAPP program are here.
---
Can I be a foster parent without ever adopting? How does that work?
Yes, in fact foster care is temporary. You provide a stable, safe, loving home for a child or children on a temporary basis with the plan that they will return to their home or other family members. The process for foster care and adoption starts the same.
---
Is the adoption approval process harder than the foster care process?
If you go through Wheeler Foster Care, our team provides support for both the foster and adoptive process, and we assist in every step of the way, from foster care that ends with a reunification, to foster care scenarios that culminate in adoption.
---
Are there different qualifications for foster parents vs adoptive parents?
No. The process and requirements at the start are the same. Your foster care specialist will get to know you and identify your goals, so that when a child enters your home, their permanency plan aligns with your plan to foster or adopt.
---
Can I go straight to adoption without ever fostering?
Yes, but this is generally through private-adoption-only agencies. The Connecticut Department of Children and Families (DCF) has a small program called the Permanency Resource Exchange for children who are in foster care but are ready for adoption. You still need to hold an adoption/foster care license, which DCF can provide.
---
What difference can I make as a foster parent even if I never adopt a child?
Foster parents can make all the difference. They provide a child with stability. A safe place to call home, even if it is temporary: a night, a weekend, months, or years. A trusted adult(s) whom the child can turn to in good times and bad makes a difference in a child's life.
---
Wheeler's Foster Care programs, funded by the Connecticut Department of Children and Families, provide 24-hour support to families and youth. Wheeler's programs provide a higher level of care and resources, including supports to meet the needs of children and youth and help them heal from abuse, neglect, trauma, and more.
For information about Wheeler Foster Care opportunities, call 860.793.7277, email Fostercareprograms@wheelerclinic.org or click here.