Caring for Foster Families in a Time of Crisis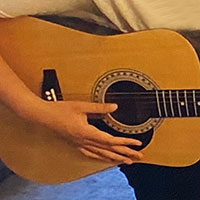 By Members of Wheeler's Foster Care Team
The COVID-19 pandemic has underlined the need for services for some of our most vulnerable individuals, including youth in foster care and the families who care for them. May is National Foster Care Month, which provides an opportunity to reflect on the number of youth in foster care in Connecticut—more than 4,000, with many more homes needed—and how we can more effectively enhance their lives and help their caregivers. (Learn more about Wheeler's Foster Care programs by clicking here or calling 860.793.7277).

Supporting Parents
Throughout this crisis, Wheeler's Foster Care team has worked hard to develop innovative solutions to stay connected with families and youth. Using Microsoft Teams®, a cloud-based collaboration software, we deliver weekly support groups instead of the standard monthly meeting. In this space, parents talk with our staff and each other about their day-to-day challenges, which might include anything from addressing their child's anxiety, to helping their 'tween with a difficult math assignment.
Inspiring Creativity and Learning
Our staff works diligently with parents and youth to encourage interaction and bonding both on- and offline. During therapeutic sessions, our clinicians utilize the whiteboard feature in Microsoft Teams to help parents and youth to express themselves. The Teams screen-sharing option facilitates the sharing of videos, pandemic-related and other resources (see below), and curriculum modules, which cover a range of topics from secure attachment, to helping children thrive in the community. Our staff also read books with families and children and dabble in arts and crafts projects. One of our staff is even teaching guitar lessons online.
Staying Positive
While delivering a range of services, our group practices self-care. Our Transitional Supports for Emerging Adults team spends part of its weekly meetings discussing positive observations and lessons that emerge from work with families. We check-in regularly with one another to gauge how we're managing, and to share the bright spots or funny moments that we encounter during our day, as well as the creative, non-work-related projects we're tackling. One of our clinicians is even doing guided meditation with members of our team!
Maintaining Connections
Among the many lessons of this intensely difficult time is that we each need to stay connected with one another and pursue creative ways to strengthen our connections. This idea is especially important for foster families and youth in their care. With high levels of stress, fueled by health-related concerns, changes in schedules, unemployment, and added pressures at home, our foster families need support. Our dedicated staff provides this support, using an imaginative approach to service delivery, "reaching through the screen" to connect, inspire, and heal families and the youth in their care.
Resources for Families
Exercise activities to do indoors
Teaching life skills for children of all ages
How kids can help during this pandemic
Self-care tips for foster parents
Keeping children on a schedule
Supporting children's well-being during this pandemic