Boston Red Sox Foundation supports kids in Wheeler programs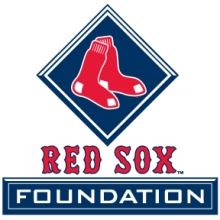 The Boston Red Sox Foundation is philanthropically supporting programs for children and adolescents living in Wheeler's community-based congregate care programs.
The two organizations have a long relationship; since 2003, the Foundation has provided youth from Wheeler the chance to attend Connecticut Day at Fenway Park, have lunch with the team, throw out first pitches, and—through philanthropy and player visits—supported the congregate care residential settings that Wheeler operates at multiple locations in central Connecticut. The Foundation was honored by Wheeler in 2015 as a Hands and Hearts recipient, Wheeler's annual recognition for some of its most committed donors.
"We have a long history with Wheeler and are pleased to support their work to provide exceptional care and services to the people in our community who are most vulnerable to crisis or trauma, our youth," said Red Sox Executive Director Bekah Salwasser. "We applaud them for the critical services they consistently deliver to the Connecticut community, and look forward to continuing this special relationship."
"The Red Sox are true philanthropic partners for the work we do," said Susan Walkama, LCSW, Wheeler president and chief executive officer. "We're extremely grateful for the once-in-a-lifetime opportunities the team provides for the children and adolescents in our care. The annual Connecticut Day games—meeting the team, throwing out the first pitch—are always the highlight of the year."
Wheeler's Congregate Care services provide supportive and consistent home-like environments to meet the unique needs of children and youth referred by the Department of Children and Families.
Three of Wheeler's programs provide a long-term, supportive and consistent home-like environment for adolescent children challenged with significant trauma histories, emotional and behavioral challenges, and relational difficulties. The goal is to provide stability, sensitivity and opportunities to help youth develop effective interpersonal and life skills.
Two additional crisis stabilization programs provide short-term, out-of-home treatment option that provides crisis stabilization and assessment for DCF-involved youth or adolescents who need immediate intervention during an emotional or behavioral crisis. Youth are offered a safe and secure place to stay while clinicians work with them and their families to stabilize their situation.