'Being Me and My Body' Treatment Group Helps with Body Image Challenges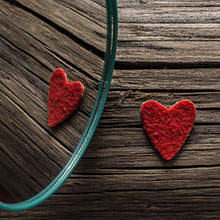 A new group therapy at Wheeler's Hartford Family Health & Wellness Center is designed to help females ages 16-22 with body dysmorphia and other self-image issues.
The weekly group, held Tuesdays at 4 PM at 43 Woodland Street in Hartford, is led by Lindsey Massicotte, LMSW, and uses Dialectical Behavioral Therapy (DBT) to provide support and assistance with a wide range of related topics, such as unhealthy eating habits, negative self-image, and more.
DBT is a technique that helps individuals learn new interpersonal and coping skills. When used to address disordered eating, DBT can help people learn to better handle stressors in the family or the environment, and offers new ways for them to process upsetting thoughts and feelings.
Through Wheeler's model of integrated health care, individual primary care and other behavioral health services are available on-site as well, including nutrition counseling and support.
Email us for more information about Being Me and My Body.