Wheeler Receives $2.7-Million Grant for Adolescent and Young Adults Substance Abuse Treatment in Hartford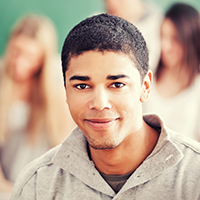 Wheeler has received a five-year, $2.7-million federal grant to address adolescent and young adults substance use in Hartford.
Funded by the U.S. Department of Health and Human Services, Substance Abuse and Mental Health Services Administration (SAMHSA), the grant supports the Wheeler Youth and Family TREE Program to expand and enhance care for transitional-aged youth (TAY) age 16-25 with substance use disorders, and their families, in Hartford. Services include significant outreach and engagement/retention efforts, evidence-based individual and group therapy, Medication Assisted Treatment, and linkage to recovery supports. Family engagement and care coordination is also a key component of care.
"Wheeler can meet the unique needs of transitional-age youth—a challenging population to engage and retain in treatment," said Susan Walkama, LCSW, president and chief executive officer, Wheeler. "In addition to a range of evidence-based models, treatment includes peer recovery supports and linkages to recovery resources in the community, as well as a range of primary and behavioral health care services."
The program will be implemented through the Wheeler Family Health & Wellness Center, a community health center at 43 Woodland Street in Hartford, and will:
Expand outreach and early identification of substance misuse or risk of substance misuse in TAY through a dedicated community outreach worker, screening by a clinician housed within Wheeler's primary care services unit, and screening through Wheeler's behavioral health intake;
Increase engagement and retention of TAY in substance use treatment;
Increase recovery supports for family members: All family members will be offered access to behavioral health, primary care, dental, and tobacco cessation services at the Wheeler Family Health & Wellness Center and connected to community supports to assist in their recovery needs.