2023 Hispanic Heritage Month Visibility Campaign: Luis Perez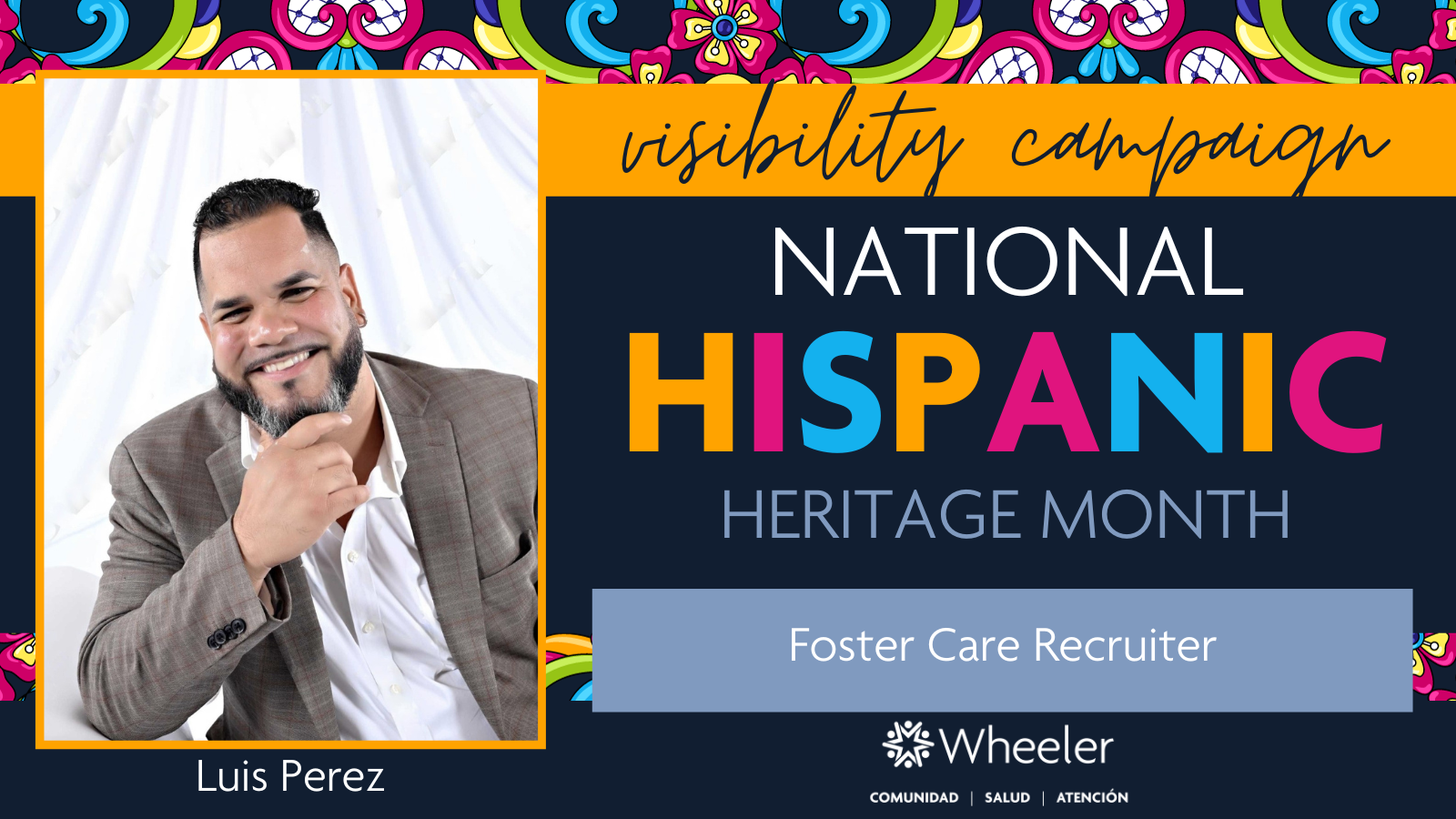 September 15-October 15 is Hispanic Heritage Month, an opportunity for us to continue our Visibility Campaign series and underscore our commitment to diversity, equity, and inclusion. This month we will increase highlight some of our Hispanic staff. Today's spotlight goes to Luis Perez.
Luis has been with Wheeler for three years now as a foster care recruiter. Prior to working for Wheeler, Luis worked in the human services field for eight years, specifically in group homes and day programs. He enjoys working with the community and singing.
The national theme for Hispanic Heritage Month is Latinos: Driving Prosperity, Power, and Progress in America. What does that mean to you? The Latino Community is making waves in every sector, gaining power, influence in politics, and society. We are breaking barriers at a fast pace, but there is more work to be done, to show the world what we can achieve and succeed economically. Standing tall with pride to influence others as our culture continues to emerge, all while shaping the direction of our country and making our voices heard. The American Dream is for all and can be obtained through the power that is within each an everyone of us!
Thank you for sharing, Luis!