President & CEO Sabrina Trocchi a 2021 Women in Business Award Winner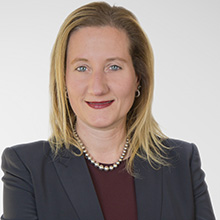 Congratulations to our President and CEO, Sabrina Trocchi, PhD, MPA, for receiving a 2021 Women in Business Award from the Hartford Business Journal! The article is excerpted below, and you can read the full story at this link.
How has the COVID-19 pandemic forced you to adapt as a leader?
The pandemic highlighted the importance of adaptive, servant leadership, rapid but thoughtful decision-making and transparent communication. This often required making decisions without having all the necessary information, and adapting new approaches rapidly to effectively meet urgent staffing, patient/client/student and community needs. COVID challenged everything we thought we knew.
Who has been your most important mentor and why?
I've been privileged to work with many exceptional leaders, notably Thomas A. Kirk Jr., the former commissioner of the Department of Mental Health and Addiction Services. He was compassionate, caring and saw the "big picture," mobilizing his team and a strategic vision focused on high-quality and effective care.