Dr. Rebecca Eleck-Bruce is Part of HBJ's Newest "40 Under Forty" Class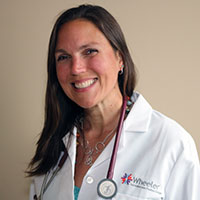 Dr. Rebecca Eleck-Bruce, primary care medical director, Wheeler, is among the Hartford Business Journal's 40 Under Forty class this year.
Dr. Eleck-Bruce oversees the delivery of primary care services for thousands of medically underserved children and adults through Wheeler's Family Health & Wellness Centers in Bristol, New Britain, Hartford, and Waterbury, where patients are treated along the full spectrum of chronic and acute illness and disease, from heart disease and diabetes, to asthma and much more. Dr. Eleck-Bruce also provides clinical oversight and management of clinical performance outcomes and direct clinical supervision to providers, and delivers direct primary medical care to patients at all stages of life.
"Dr. Eleck-Bruce is an outstanding leader in her field and has been an important part of Wheeler's transformation into a federally qualified community health center and primary care provider," said Susan Walkama, LCSW, president and chief executive officer, Wheeler. "Community health centers provide care for more than 28 million Americans, so Dr. Eleck-Bruce's ability to lead the field in new directions through Wheeler's innovation helps to create change throughout the community health center network in America.
"She also is a barrier-breaking expert, shaping the future of medicine for us all, and ensuring that some of Connecticut's most vulnerable populations receive outcomes-focused, whole-person, patient-centered care," added Walkama.
Dr. Eleck-Bruce is a board-certified family physician with a special interest in medication-assisted treatment for alcohol and opioid addiction. She attended the University of Connecticut School of Medicine and completed her family medicine residency at Middlesex Hospital. Dr. Eleck-Bruce also has a special interest in global health and has worked in Haiti, Guatemala, and Honduras.
Closer to home, Dr. Eleck-Bruce has served as the medical director for numerous events focused on fitness, wellness, and charity, such as the Race4Chase Kid's Triathalon, the Quassapaug Sailing Open Water Swim Festival, Waterbury's Downtown Duathalon, and more, as well as held volunteer positions at Habitat for Humanity of Greater Waterbury, Walking with Haitians, the Salvation Army South Marshall Pediatric Clinic, South Park Inn Homeless Shelter Clinic, the Greater Waterbury YMCA, and more.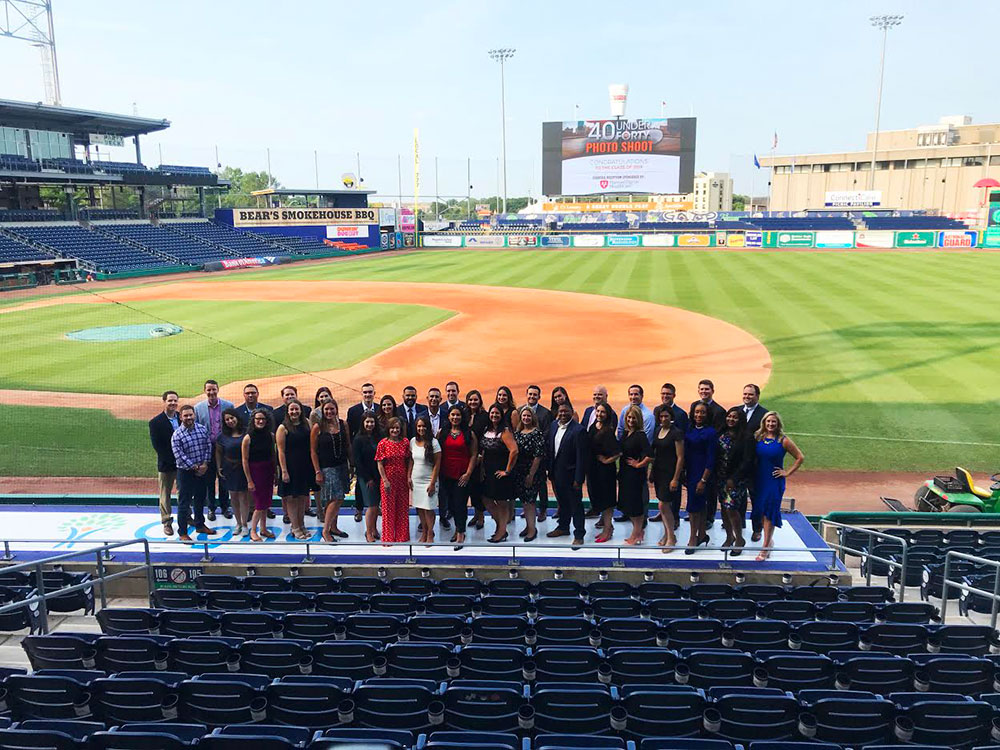 Now in its 23rd year, HBJ's "40 Under Forty" program showcases a diverse group of up-and-coming young professionals who are leading their respective organizations in the nonprofit, technology, insurance, real estate, banking, legal, and other sectors.

Recipients will be honored on September 26 at East Hartford's Pratt & Whitney Stadium at Rentschler Field, and a special issue recognizing honorees will be published on August 5.