Remembering Children in Foster Care During the Holidays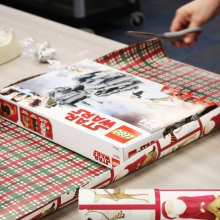 Mott Corporation employees collected and wrapped nearly 100 gifts for children in Wheeler's Foster Care programs on December 4 at the company's headquarters in Farmington.
As they have done for several years, Mott employees conducted the gift and toy drive on behalf of Wheeler.
The event is part of an ongoing, innovative collaboration between Mott and Wheeler to promote community health and wellness, and engage underserved individuals and families in Bristol and New Britain in accessing primary and behavioral health care information and services.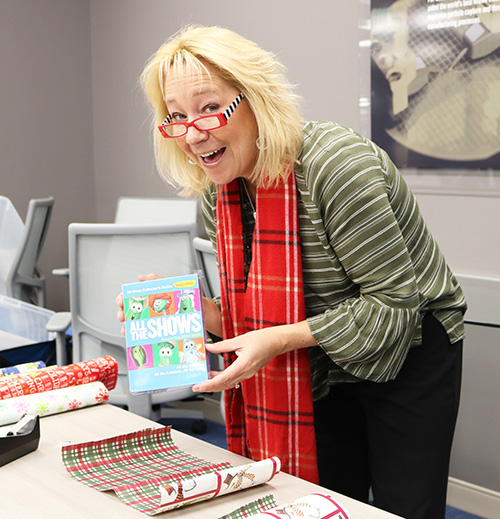 "The holidays are a time to acknowledge and celebrate children, especially," said Boris Levin, President and Chief Executive Officer of Mott. "I'm proud that our employees were once again so generous in donating gifts, which will certainly make a child's holiday more memorable and meaningful."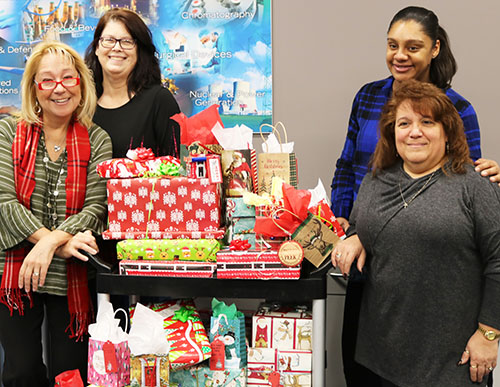 In 2016, Mott made a commitment to Wheeler to support a pilot community health worker program that allowed Wheeler to add a full-time employee dedicated to engaging Central Connecticut families in culturally and linguistically responsive health care services. As part of this initiative, Mott Corporation employees volunteer as Health Ambassadors and participate in an array of community-based health outreach activities, including recovery walks, neighborhood health and wellness fairs and events, community conversations about addiction, mental health and recovery, and events that serve children and youth in Wheeler's foster care program. Mott received the 2017 Hartford Business Journal "Health Care Heroes" award for their work in partnering with Wheeler in communities across Central Connecticut.